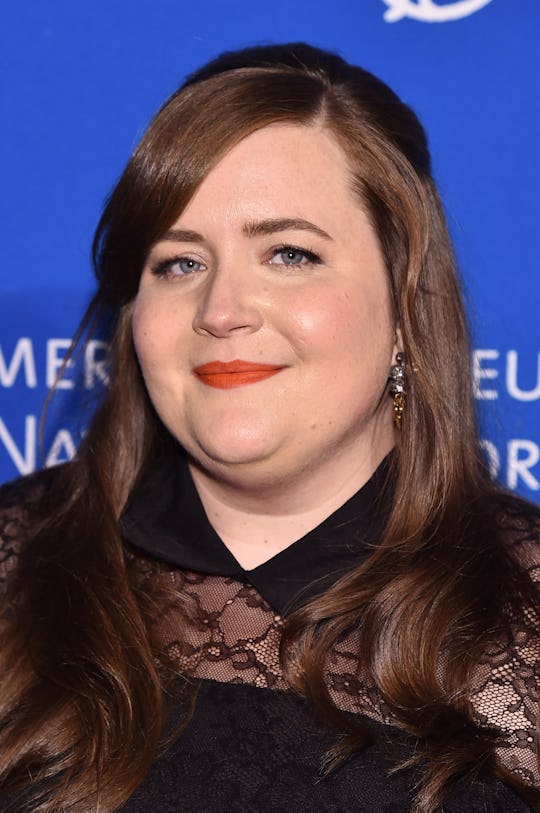 Michael Loccisano/Getty Images Entertainment/Getty Images
Aidy Bryant Is The Star Of A New Hulu Comedy, 'Shrill'
Hulu got its start streaming popular shows on other networks, but in recent years, it's also gained a following for its original content. And soon, that will include the Lorne Michaels and Elizabeth Banks-produced Shrill, starring Saturday Night Live's Aidy Bryant. Since anything starring Bryant can't come soon enough, people may already be wondering, when does Shrill premiere on Hulu?
As of right now, an official premiere date hasn't been set, but filming for the series just began. It's only a matter of time before the first season premieres and my best guess would be that Hulu's plans involve a late winter or early spring release date. New episodes of Hulu originals are typically released on Wednesday each week and right now, the roster is a bit full.
Wednesdays on Hulu are currently home to Castle Rock, Harlots, and Casual. After those have run their course for their respective seasons, Hulu subscribers can expect full installments of other shows, leading the way for a potential 2019 release of Shrill. According to Decider, Season 1 will be just six episodes and if filming has officially begun on the new series, there is a chance that viewers will be able to start streaming new episodes in the beginning of 2019.
Decider also reported that Bryant's filming schedule for Shrill won't interfere with her SNL schedule. So if that's the case, it means that filming could be over in a matter of a couple of months, which means that it's even more likely that we'll see a premiere after the new year. Bryant is perhaps best known as a long running cast member on SNL, but she is also no stranger to acting according to a script. She has been in several movies, as well as appearing in series like Girls, Portlandia, and Broad City. But Shrill will be Bryant's first starring role.
The show is based on comedian and writer Lindy West's memoir, Shrill: Notes from a Loud Woman and follows Annie (Bryant), who struggles with boyfriends, family life, and her weight while following her dreams. It sounds like the adult coming of age story so many of us could use and I am here for it.
In real life, Bryant struggled with similar misconceptions of herself until she decided she didn't have to. "I finally was like, what if I put all of that energy into just trying to like myself and focus on the things I actually want to do as opposed to this thing that's like a made-up concept? And I'm not kidding, my entire life changed after I did that," she told The Cut in an interview.
She recalled growing up and seeing that her body was a little different from other girls and even as an adult, noticing the same differences laid out. "It sounds so corny now, but representation does f***ing matter. And I remember how as a child I was obsessed with Rosie O'Donnell even though that wasn't exactly what I wanted to do, but I was like, 'Oh my god, someone who's a little bit like me on TV.'"
Playing Annie on Shrill will give Bryant a platform to show viewers that success comes in all different shapes, sizes, and styles. This premiere can't come soon enough.