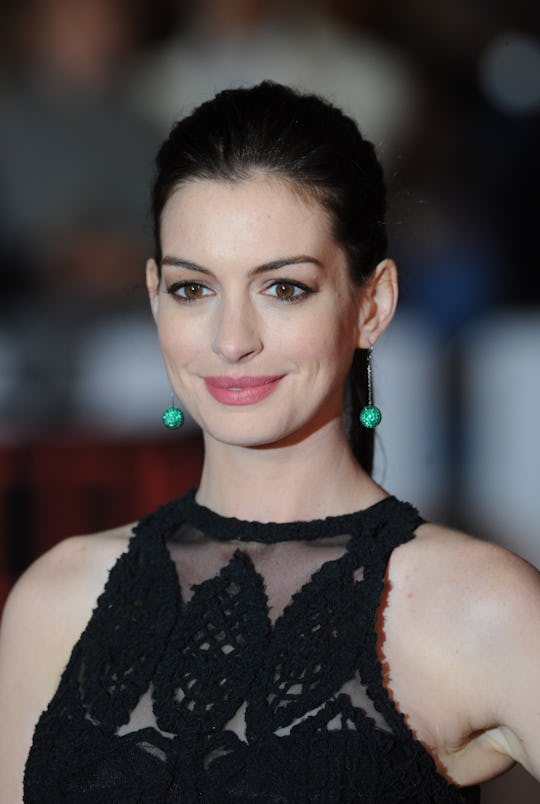 Stuart C. Wilson/Getty Images
When Is Anne Hathaway Due? Because All Her Best Movies Would Make Really Great Due Dates (Hint, Hint)
Anne Hathaway has played the infamous cat woman, an eager fashion magazine receptionist, an unforgettable princess and a Parkinson's patient. Now, after three years of marriage to her husband Adam Schulman, Hathaway is preparing for her most challenging role yet: Anne Hathaway is going to be a mom.
The Les Miserables star is reportedly in her second trimester of her first pregnancy, feeling great and eager to start a family. In 2012 the actress told the Hollywood Reporter in a candid chat alongside Naomi Watts, Helen Hunt, Amy Adams, Rachel Weiscz, Marion Cotillar and Sally Field:
I'm the only one here who's not a mother. I hope to join the ranks soon.
Wish granted, Anne.
The actress was successful in keeping her pregnancy under-wraps throughout her first trimester, which only adds to due-date speculation. No one - other than Anne, Adam and we're assuming close family and/or friends - know when the celebrated actress is due, which means we get to guess and if you know anything about pregnancy, you know that guessing when baby will arrive is half the fun.
Since Hathaway is "already fairly along," we're taking it upon ourselves to guess when she'll have her baby, based on the theatrical releases of her most successful movies. Because honestly, how great would that be? She could celebrate her success and her ability to push a human being in to the world, all on the same day. People, that's the dream.