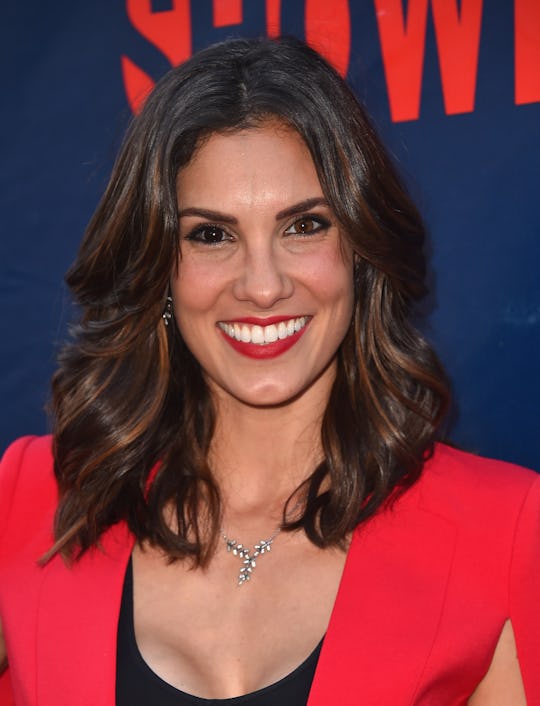 Alberto E. Rodriguez/Getty Images Entertainment/Getty Images
When Is Daniela Ruah Due? The 'NCIS' Star Is Expecting Her Second Child
There is clearly something in the water in California, guys. If you're trying to have a baby, I suggest making a pilgrimage to the West Coast to see if that helps at all (disclaimer: that is not actual medical advice). NCIS: Los Angeles star Daniela Ruah announced her pregnancy on Monday via Instagram, making this baby number two for Ruah and her husband, David Olsen. When is the latest addition to Ruah's family due to arrive?
Ruah and Olsen met on the set of NCIS: Los Angeles, when he was acting as a stunt double for his brother, Eric Christian Olsen (who plays Detective Marty Deeks). Ruah plays Kensi Byle on the hit CBS series, which was recently renewed for its eighth season. Ruah and Olsen welcomed their first child, son River Isaac Ruah Olsen, in December 2013 and were married the following June in Portugal.
They announced their second pregnancy with a super adorable picture on Instagram of the family working out together, Ruah sporting a visible little pregnancy bump, and the cheeky question, "There are 4 people in this photo. Can you spot them all?"
Ruah also added a beautiful Carl Sagan quote in the caption:
For small creatures such as we, the vastness is bearable only through love - Carl Sagan
Ruah is due to give birth in the fall. The Portugese-American actress got her start as a teenager, working on a Portugese soap operas Jardins Proibidos ("Forbidden Gardens"). She lived in Portugal until 2007, when she moved back to New York to study acting at the Lee Strasburg Theater and Film Institute. She won the role of Kensi on NCIS: Los Angeles in 2009. Since then, her character has also had brief cameos on Hawaii Five-O.
Whether or not the producers of NCIS: Los Angeles will write a pregnancy into her character's storyline remains to be seen. What makes this celebrity pregnancy news amidst so much celebrity pregnancy news extra adorable? It turns out that Ruah's brother-in-law and co-star Eric Christian Olsen in also expecting a baby with his wife, actress Sarah Wright. Their baby is due in the summer, so the cousins should be close enough in age to bond/fight/ignore each other for the rest of their lives. And if that's not wholesome and sweet enough for you, Ruah's son River was born close to Olsen's son Wyatt. Did they plan it, do you think?
Whether it was planned or just a happy accident, it looks like the set of NCIS: Los Angeles could be seeing an upswing in diapers and onesies.