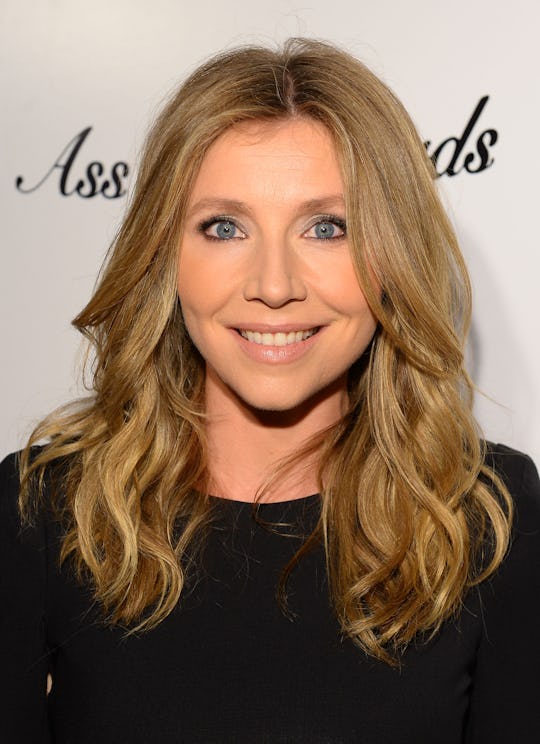 Mark Davis/Getty Images Entertainment/Getty Images
When Is Sarah Chalke Due? The Actress Is Expecting Her Second Child
It is so extra fantastic when the stars align, don't you think? Take a look at Sarah Chalke, for instance. The actress best known for playing Elliot in Scrubs is expecting her second baby whilst starring in the new Garry Marshall holiday-themed comedy Mother's Day. It would be even better if Sarah Chalke was due to give birth in time for Mother's Day, right?
Chalke and her husband, entertainment lawyer Jamie Afifi, are already the proud parents of 6-year-old son Charlie Rhodes. According to People, the couple are expecting their second baby sometime this spring, although neither the excited mom nor proud dad have leaked an official due date just yet.
Chalke makes that baby bump look all kinds of adorable, no matter which way you slice it. She debuted her little bun in the oven back in February and yet, no one seemed to take notice. Not even when she was photographed holding her belly.
Of course, fans will still be able to see Chalke in action before she delivers, sans baby bump, starring alongside Jennifer Aniston, Kate Hudson, Julia Roberts, and Jason Sudekis in the upcoming romantic comedy Mother's Day to be released on April 22. (Perfect timing, right?) Chalke plays a woman named Gabi who is raising her son with her partner Max. It's probably pretty likely that fans will be able to count on Chalke to bring that girl-next-door with a twist sensibility she has managed to bring to all of her major roles so far.
The Canadian-born actress has had a long and busy career on the small screen. Aside from playing Becky #2 on Roseanne and Dr. Elliot Reid on Scrubs, Chalke has guest-starred on some of the most popular shows on television. She has done voice acting for the Adult Swim goofy cartoon Rick and Morty, made a few appearances on Cougar Town and played Stella, the almost-bride of Ted Mosby who stood him up at the altar on How I Met Your Mother. In real life, Chalke is equally as busy, chasing around son Charlie and just generally soaking in all that motherhood has to offer.
"Listen, I met Sarah nine years ago and she was ready to become a mom even then," former Scrubs co-star Zach Braff told People in a 2010 interview. "She's a very maternal, loving person [...] we knew the second she left the set of Scrubs … she was ready to become a mom."
Judging from the grin on Chalke's face as she cradles her baby bump, it's probably safe to say that she's already relishing the idea of motherhood for a second time.