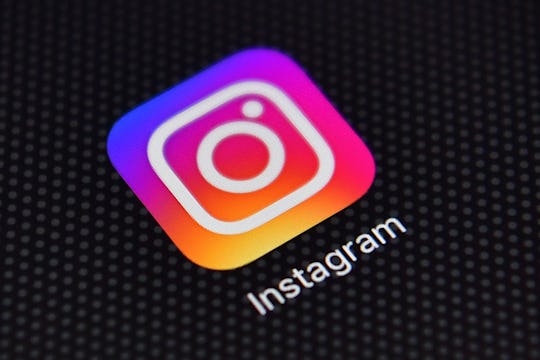 Carl Court/Getty Images News/Getty Images
These Are The Best Days & Times To Post On Instagram
Trying to figure out when to post on Instagram to get the best kind of engagement, whether you're a business or just a person who wants people to like their latest beach pic, can feel like internet mysticism. Alchemy, if you will. There's simply so much content on the internet, how can you possibly know how to attract people to your social media platform when they have virtually limitless options? Well, it turns out it might actually be possible to figure out when is the best time to post on Instagram.
Now before we all climb down the rabbit hole together, it's important to note that there really isn't a guarantee that a particular time of day will get you noticed for sure. Unfortunately that's just not how the internet works or else we would all be incredibly popular billionaires. However, a few different websites have done some intense research into the best times of day to post on Instagram. Which is genuinely important in 2018 from both a personal point of view and a business one. And ever since Instagram moved away from its chronological feed towards a feed based on your interests, it can be even more difficult to find a good time to connect with your followers.
So here are a few important factors to consider when trying to figure out when best to post to Instagram. First of all, the overwhelming majority of people who are using the app are using it on their phone, which could make checking Instagram while you're supposed to be working a little tricky. Then there are time zone differences: if you're trying to connect with people in California but you're posting in New York, picking a specific time of day to reach all of your target audience is going to be nearly impossible, according to Life Networks. That being said, there are a few times of day when posting on Instagram seems to attract more people.
According to Sprout Social, the best times to post on Instagram are as follows:
Wednesday at 3 p.m.
Thursday at 5 a.m., 11 a.m., and between the hours of 3 and 4 p.m.
Friday at 5 a.m.
Thursday is apparently the best day to post on Instagram, but posting any time from Tuesday to Friday between 6 a.m. and 5 p.m. should get you seen by your intended audience.
Hoot Suite performed a study in early 2018 to figure out what time would be best to post to Instagram by sharing 1,000 photos and videos throughout the day and night and tracking social media engagement. These researchers came up with similar results; posting on Instagram between 12-1 p.m. from Monday to Friday was the best time. According to Hoot Suite social media team leader Amanda Wood:
There's no doubt our community scrolls through Instagram during their lunch hour. We find that time also works best on the weekends, but since we are a B2B [business-to-business] brand, our Instagram strategy is weekday-focused.
Life Wire also collected data from a few sources and found that weekday mornings, lunch hours, and early evening seemed to get the highest traffic. In other words, go live your life on the weekend and then post about it during the week because no one is looking at your Instagram over the weekend.
This data makes sense when you think that most people are scrolling through Instagram on their lunch break or in the early morning before heading to work. So if you're hoping to connect with people, on either a business or professional level, get posting in the morning or at lunch during the week. And leave the weekends for living an Instagram-worthy life.