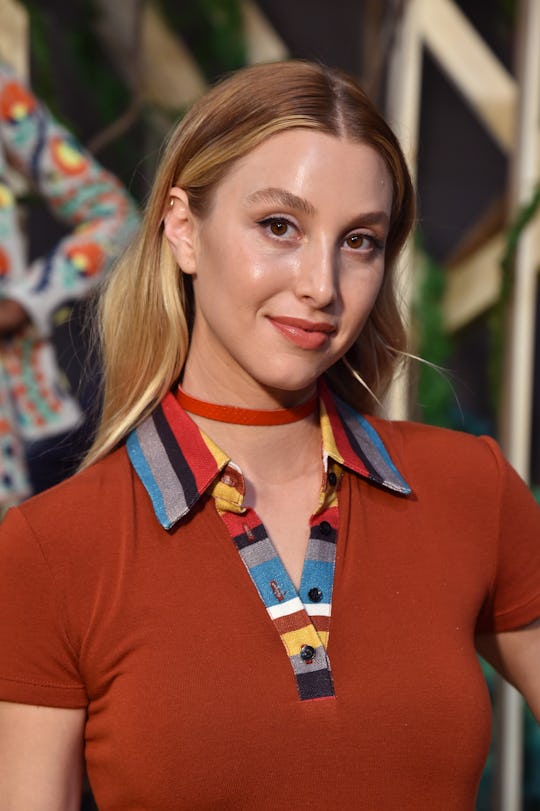 Michael Loccisano/Getty Images Entertainment/Getty Images
Whitney Port Hasn't Revealed Her Due Date — Yet
Announcing her pregnancy on Instagram on Thursday night, Hills star Whitney Port shared a sweet photo and a silly caption along with the news. But when is Whitney Port due? So far, it seems she's keeping that detail to herself — not that it makes fans any less excited.
Port's Instagram caption, posted under a photo of her in a tied-up white t-shirt and lace bottoms, reads:
Oh hey! Just standing by the window in my underwear, with a BABY in my belly!!! DM me if you know what I'm supposed to do with this thing for how ever many years I'm supposed to be in charge.
Going on in greater detail on her blog, Port began her story saying: "When two people love each other so much and the love becomes too great to fit inside both people, it spills over into a THIRD person." She also mentioned that, with her blog as a medium, she'll be keeping fans up to date on all the goings-on in her pregnancy. "I'll be posting some videos and pictures along the way, so you guys can be a part of everything," she promised.
As for exact specifications on the timeline of her pregnancy, Port's skimped on most of the details. Still, she's currently stuck on the wonder and excitement of it all: "I can't wait to be a Mom, but the fact that there is another person inside there is seriously crazy," she exclaimed. Romper has reached out to Port's representation for comment but has yet to hear back.
In November 2015, Port married her husband Tim Rosenman, who was a producer on her Hills spin-off, The City. Of course, Rosenman got a pregnancy announcement shout out, in both the Instagram and the blog post. "Timmy and I were a bit shocked," Port revealed, hinting that the pregnancy was a bit of a surprise. Still, the couple's obviously more than ready to embrace their new adventure.
She isn't the only Hills alum with a recent Instagram pregnancy announcement, though. Lauren Conrad, Port's show-BFF, is expecting her first baby with husband William Tell. Conrad's due date, based on her sonogram photos, will probably be sometime around July. Regardless of Port's status, plenty of playdates between the two should definitely be scheduled.
The go-to place for finding out more about Port's pregnancy will be her personal blog. She updates it frequently with lifestyle, beauty, and fashion content, so perhaps mommy-to-be material is on the way, too. One thing's for sure — her fans who've watched her grow since the beginning will want to keep up on this new aspect of her life as much as possible.