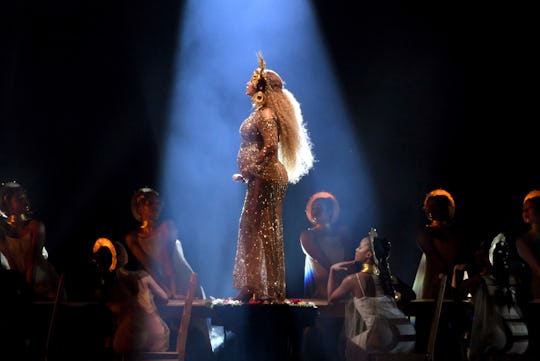 Kevin Winter/Getty Images Entertainment/Getty Images
When Will Beyoncé's Twins Be Released From The Hospital?
When it comes to Beyoncé's babies, the reports about the twins' arrival have all generally been good. However, according to TMZ, a "minor issue" has kept Beyoncé's twins at the hospital in which they were reportedly born for nearly a week now. There's been no official news from Beyoncé and Jay Z's respective camps, so fans have been left to wonder: When will Beyoncé's twins be released from the hospital?
Romper reached out to Beyoncé's rep for comment, but did not hear back immediately. It's important to note that the Carters' reps haven't even confirmed the twins' birth yet, so it's hard to know exactly what's up, let alone the details. However, TMZ reported on Sunday that the Lemonade singer-songwriter gave birth to a boy and a girl on Monday June 12, and that, due to the minor issue that came up, doctors hadn't felt comfortable releasing the babies immediately.
"We do not know the nature of the issue," TMZ reported. It continued:
One source told us Beyoncé also remains at the hospital, but as far as we know she's okay. The babies are expected to be okay as well. It's unclear when everyone will be released.
Since no details have been released about the twins' condition, it's hard to say how long they'll be kept in hospital.
It's uncertain how far along Beyoncé was in her pregnancy when she gave birth, so the twins could be out as early as tomorrow or a few weeks from now depending on how they're doing and what issues they might be facing. After all, when it comes to delivering twins, several complications can arise. Over 60 percent of twins will be born prematurely (before 37 weeks), so a longer stay in the hospital is far from unheard of as the babies grow a little bigger and stronger. Twin pregnancies are also frequently associated with low birth weight, preeclampsia, and gestational diabetes — all issues that could lead to a little more time to recover in hospital.
That said, no reports have been confirmed yet, and it's safe to say that Beyoncé will let us know exactly the details she wants us to know exactly when she feels like sharing that information. So for now, try not to worry too much about the Carter twins, and instead focus on giving Jay Z and Beyoncé's family the space they need as they get ready to bring their new arrivals home.