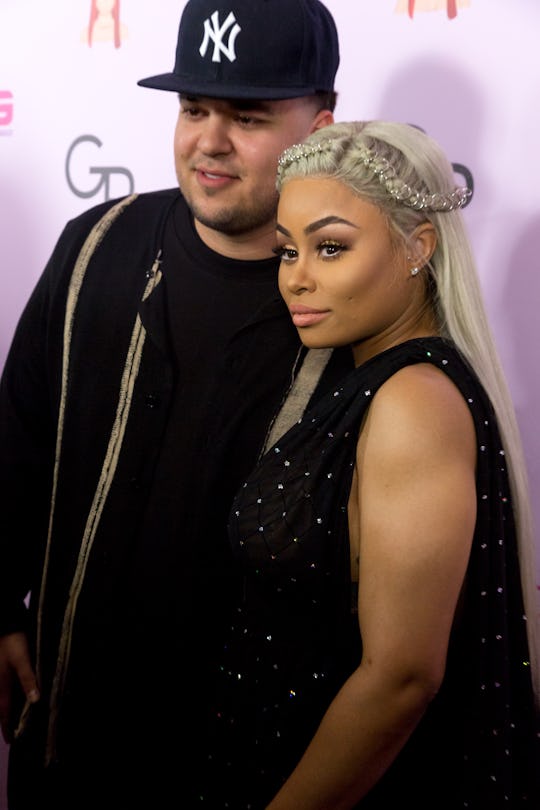 Greg Doherty/Getty Images Entertainment/Getty Images
When Will Blac Chyna Have Her Baby Shower? It's Bound To Be Amazing
What does one buy for a Kardashian baby? I'm pretty sure that kid will be set from the get go, right? Especially Rob Kardashian, the precious apple of momager Kris Jenner's eye. After Rob and Blac Chyna announced their pregnancy, fans began wondering when Blac Chyna will have her baby shower. Because those gifts are probably going to be so good.
There's no word on an exact date just yet, but Kylie Jenner, the youngest of the famous Kardashian clan (and recent girlfriend to Blac Chyna's ex Tyga) is reportedly planning an over-the-top baby shower for Rob and Chyna, according to Hollywood Life. Since Rob and Chyna started dating, there has been some...tension between Chyna and the rest of the Kardashian clan, especially between Kylie and Chyna since Tyga is also the father of Chyna's first baby. The two have been making headlines for their alleged disagreements in the past, but apparently that's just what the disagreements are — in the past — if Kylie is planning the baby shower for her future sister-in-law. Additionally, the two have shared photos of themselves to show that they are above the whole "you dated my ex" drama.
According to Hollywood Life, a source reported that Kylie might have been upset about the news that Rob and Chyna were having a baby, but she's decided to take it all in stride.
She thinks they will make great parents and even though it's a little far ahead to think about just yet, she wants to help out as much as Blac will allow her when it comes to baby shower preparations.
No date has been set for the big event yet, but it's sure to be a rocking good time if previous Kardashian baby showers are any indication.
When Kim Kardashian threw a baby shower for her pal Chrissy Teigen while she was still pregnant with adorable daughter Luna, the event was epic. We're talking catered McDonald's, gorgeous scenery, and an all-star photo booth.
I think it's fair to say we can expect the Kardashian clan to bring their A game for Rob and Chyna's baby shower. And with social media savvy Kylie at the helm... the pictures are sure to be everywhere.