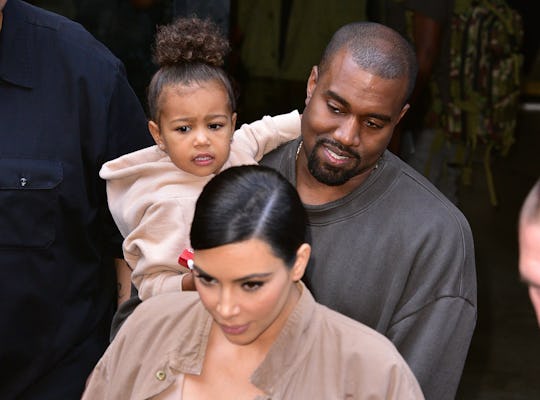 When Will Kimoji Be On Android? Because Android Users Seriously Need That Fish Taco Emoji
Since Kimoji hit the Apple App Store, Android users have been seriously jealous. "When will Kimoji be on Android?" is the question on everyone's mine. OK, maybe not everyone. But, luckily, it seems the answer may be sooner than you think. According to KIMOJIApp, the, um, official Twitter account for the app, the company will "be releasing an Android version of the Kimoji app soon!"
Thank. God.
When Kimoji, an app comprised of strange, self-indulgent emoticons, butts (lots of butts!), and one "fish taco," launched last Monday it "broke the Internet," or so Kim Kardashian claimed — though, in my case, it just broke my phone. (I'm devastated. But, really, I am. That taco emoji.) According to Apple, however, the app store never actually crashed, but you say potato and Kim Kardashian says vodka — same thing.
It should also be noted that, in an interview with Rolling Stone earlier this year, Kim described the app as something which is "...really fun, [and includes] different emojis that you don't see on your phone."
The reality star even explained the method behind the somewhat randomness of Kimoji, i.e. the aforementioned tacos:
A Speedo doesn't mean anything to me, same with disco-ball earrings ... I [also] don't want any family members in it ... [b]ut I love a waist trainer, and a Kylie lip. A fur-kini is kind of cute, and a patent pink dress. Oh, a pregnant belly. I can't believe I didn't think of that.
And it seems her thought process worked. Kimoji did hit number one on the App Store the day it was released, and — ready for this — the project is making money. Like a lot of money. According to UPROXX, at "one point on Monday, more than 9,000 people were downloading" and at "$1.99 a pop...[the app was] grossing about $1 million a minute." And that is just on one device, and with just a 2-and-a-half star rating.
Unfortunately Kim won't have the chance to "break" Google Play just yet, because while the Tweet implies "Kimoji for Android" is coming soon, no official date release date has been announced. Maybe we will get a Kanye West emoticon then too...or maybe he'll be in the next "pack" because seriously, Kim; no Kanye? No Kanye!? How does one respond to a Taylor-Swift-lyric text (why someone would be communicating in Swift lyrics is unclear) without a Kanye emoji? Hopefully the Android version and the next pack will include Kanye and more.
Image: Raymond Hall/GC Images/Getty Images