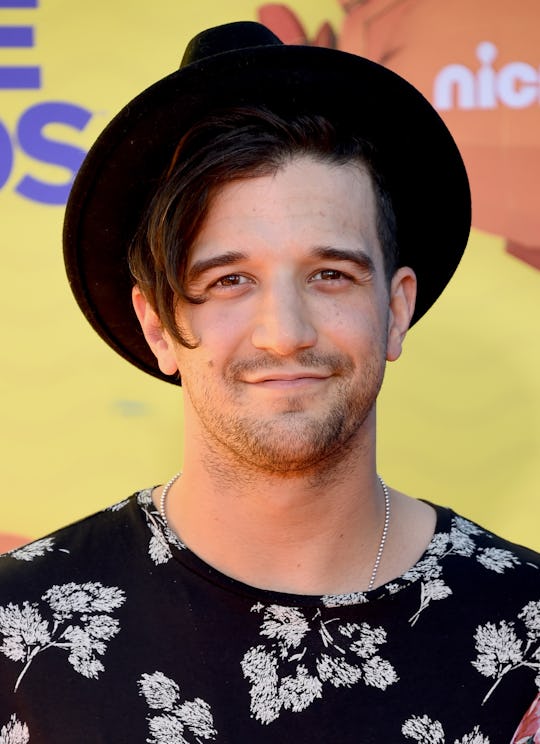 Jason Merritt/Getty Images Entertainment/Getty Images
When Will Mark Ballas Return To 'Dancing With The Stars'? His Return Is Undecided
The news broke on Monday that Dancing with the Star pro Mark Ballas was injured. It was unknown, at the time, if he would be well enough to perform on Monday's second live show, but fans were hopeful that he'd pull through and be able to perform. Unfortunately, on Monday's show of Dancing with the Stars, Mark did not perform because of his injury. In a video montage, we saw that Mark hurt his back during the camera blocking rehearsal. It seemed like a pretty serious injury, leading fans to wondering when Mark will return to Dancing with the Stars, once he fully recovers.
In his absense, Alan Bersten stepped in and performed with Paige VanZant. The two scored a 24 out of 30 for the night, which is a great score for Week 2. The two seemed to have great chemistry, which is comforting to know if Alan has to step in for the rest of the season.
But, let's not get ahead of ourselves. When will Mark return to the show? Unfortunately, that date is still being determined. According to Mark, the doctors still have to run more scans in the coming days to determine if he is OK to return to the show.
Mark says he wants everything to get smoothed out and is hopeful he will be back to the show soon. I hope that Mark recovers quickly, but it's most important for him to just take care of himself. If that doesn't happen this season, I have no doubt that Alan will make a great partner for VanZant in his place.