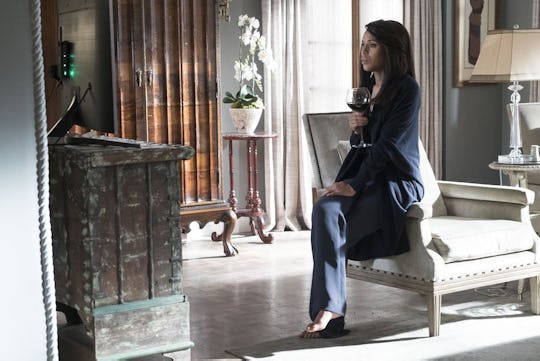 Eric McCandless/ABC
Fans Will Be Able To Watch 'Scandal's Final Season On Netflix Very Soon
Although Scandal will stop airing new episodes after its series finale on Thursday, you can still rewatch the series on Netflix. However, since the latest season is only just ending, you won't find the entire series on the streaming service just yet. So when will Scandal Season 7 be on Netflix? Thankfully, the wait shouldn't be too long.
In the past, new seasons of Scandal have been added to Netflix as early as June, so fans should expect Season 7 to follow a similiar pattern. However, no official release date for the new season has been announced yet since Netflix typically only shares their release dates on a month-to-month basis. Still, it's likely that you won't have to wait too long to rewatch all of Scandal from the beginning and you may want to go back so that you can remember it all.
Over the course of seven seasons fans have watched as Olivia Pope, Washington D.C.'s best fixer, had a secret affair with President Fitzgerald Grant III that eventually went public. Though when the show began Olivia had already left the White House and started her own firm, Olivia Pope & Associates, she then made her way back to the White House as Mellie's chief of staff, before being fired after going too far. Still, Mellie and Olivia have since made amends and are now back on the same team as they expose B613 in an attempt to stop Cyrus and Jake from having Mellie impeached.
But Olivia isn't the only one to have changed over the course of seven seasons. Her co-workers at OPA have grown a lot as well. Olivia's protege, Quinn Perkins, now runs the firm, which is now called Quinn Perkins Associates, and has a baby with Charlie, who unfortunately is still under arrest since he was framed for hijacking Cyrus' plane. Huck, who served as Olivia's hacker and (at times) torture expert, is still Team Liv, though they've had their ups and downs. Abby had her taste of power in the White House before she went too far and went back to her roots at QPA. Meanwhile, Harrison (do you remember him?) was killed off a while back. Then my favorite Brit, Stephen, left the show after the first season though he did pop up later to help Olivia after she was kidnapped.
Over the years the show has changed a lot bringing in new characters and killing off old ones, but there's been a few constants throughout the series. For one, Olivia and Fitz, popularly known as "Olitz," just couldn't stay away from each other, even after Olivia was introduced to Jake, creating one of the greatest love triangles in TV history. Still, realistically, Jake never stood a chance.
Another thing that has been constant in the series is the show's tackling of real world issues. From the Black Lives Matter and #MeToo movements to the crisis of missing black girls and Planned Parenthood, Scandal has never been afraid to push the envelope. While there's of course been outrage against some of the shows topics, for the most part this coverage of issues is what has made Scandal one of the most talked about shows ever.
So while many definitely tuned in for the twists and the drama, Scandal will also be missed for the way it handled hot button issues with grace, and it'll be sad to see this show go. Thankfully, you can watch it again and again on Netflix.
Check out Romper's new video series, Romper's Doula Diaries:
Watch full episodes of Romper's Doula Diaries on Facebook Watch.