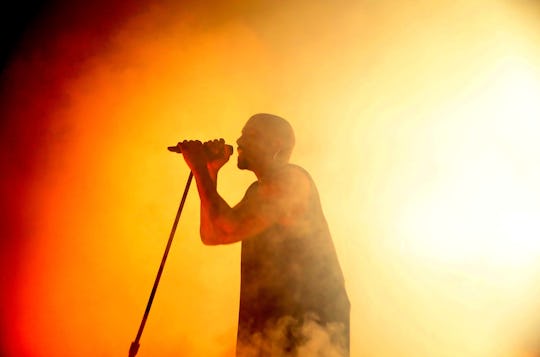 When Will 'Swish' Be Available? Kanye West's New Album Finally Has A Release Date
Stop what you're doing immediately because this is important: Yeezus has made a startling announcement, and us, as his subjects, need to listen. Just a day after releasing the track "Real Friends" and hinting at the track "No More Parties In LA," Kanye West revealed his album Swish will drop February 11, 2016. And if you weren't paying close enough attention (it's Saturday morning, I'll forgive you), let me repeat that: Swish drops on February 11, 2016. West made the announcement via Twitter (where else?) on January 8 to the shock and utter delight of fans everywhere. Via a simple statement — Ye is not one to mince words — West stated very matter-of-factly that Swish would be a reality in just over a month.
Though a track list has yet to be confirmed, Vulture reports that Swish may very likely include songs released on Yeezus, West's 2013 album, like the popular hit with Rihanna and Paul McCartney, "Fourfiveseconds," "Wolves," and "Fade." And we'll likely get a further taste of the songs available on his new album since Ye is dropping new music every Friday. He used the same tactic in 2010 when he released the My Beautiful Dark Twisted Fantasy. At the time, he dubbed the campaign "G.O.O.D Fridays," and he dropped a new song every Friday over the course of 15 weeks. The tactic not only excited fans, but it also introduced audiences to the type of music that West was working on — making the new music all the more exciting for audiences eager to get their hands on Swish.
There's still no telling yet which music streaming platforms Swish will be available on yet (if any), and for those curious if it'll drop on Tidal, well, there's no telling where Ye will service his songs. In October, West released "Say You Will" and "When I See It" exclusively on SoundCloud, and at the time many wondered whether or not the snub was a direct affront to Jay Z, though there was nothing really to make of the release. There's also no telling where the album will exist on February 11, but it wouldn't exactly be shocking to see West premiere it somewhere other than Tidal.
After West made the announcement on Twitter, fans reacted accordingly:
Bless.
Image: Jonathan Leibson/Getty Images for go90