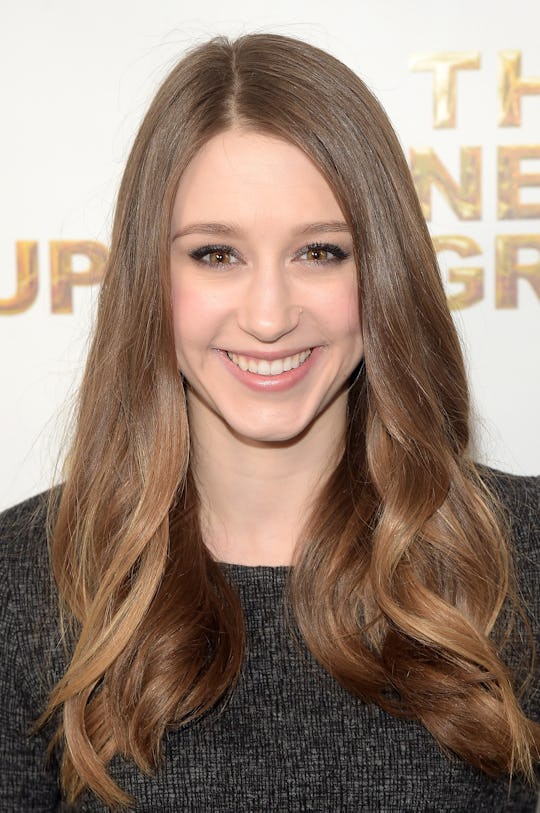 Theo Wargo/Getty Images Entertainment/Getty Images
When Will Taissa Farmiga Appear On 'AHS: Roanoke'? She's Been Confirmed For A Role
The sixth season of American Horror Story is on track to be the most shocking season yet, with multiple role changes midway through, AHS vets consistently rolling out, and twist after twist being revealed. Among the AHS vets confirmed for a return is Taissa Farmiga, the fan-favorite portrayer of Murder House inhabitant Violet Harmon, beloved for her character's romance with Evan Peters' Tate Langdon. Unfortunately, though, the actress didn't show up during Wednesday's Episode 6 installment, leading us all to wonder when Taissa Farmiga will appear on American Horror Story: Roanoke.
We found out on Tuesday afternoon, courtesy of Ryan Murphy's interview with E!, that part of the big twist for Episode 6 involved the fact that half of the actors we'd already seen in the first five episodes would be switching roles. In addition to the role switching, Murphy confirmed that we'd see a few American Horror Story actors from past seasons making their return with new Roanoke roles. Farmiga was one and Finn Wittrock (best known for his engrossing turn as Season 4's psychopathic Freak Show villain Dandy Mott) was another.
Murphy mostly kept quiet about the details of the roles, offering up only a few super vague notes on their characters – like the fact that Wittrock is set to play "his most f--ked-up character of all time" (a tall order, for sure) and Farmiga is returning for "a really, really great part." There were also no confirmations as to when Farmiga (or Wittrock) would be returning to the series.
Rumors quickly spread that Farmiga could potentially be appearing as early as Episode 6 – probably bolstered by the fact that Murphy made his announcement about the returns one day prior to the episode's airing – but alas, she didn't show up.
Fans were, understandably, quite disappointed.
Farmiga hasn't yet been added to any of the Season 6 episodes' IMDB pages either, so there are no clues to be gleaned from that about what her role will be or when she'll make her first appearance. We only have four episodes left, anyway, so there are really only four options!
Given the fact that we now know all but one of the characters in the Roanoke house are set to die within the first three days of Return to Roanoke: Three Days In Hell's production, odds are we'll see Farmiga show up soon – perhaps as a Roanoke ghost, once the "real" spooks make their appearance to torment (and kill off, one by one) the actors who portrayed them in the re-enactments.
I'm placing my bets on the idea that we'll see Farmiga show up as the "real" Scathach, the character first played by Lady Gaga in the first half of the season's "My Roanoke Nightmare" dramatic re-enactment. Who wouldn't want to see Farmiga as a creepy forest witch? On top of that, since her Season 3 Coven character Zoe Benson never quite made it to Supreme-hood, it would be kind of fulfilling to see Farmiga play the very first, original Supreme.