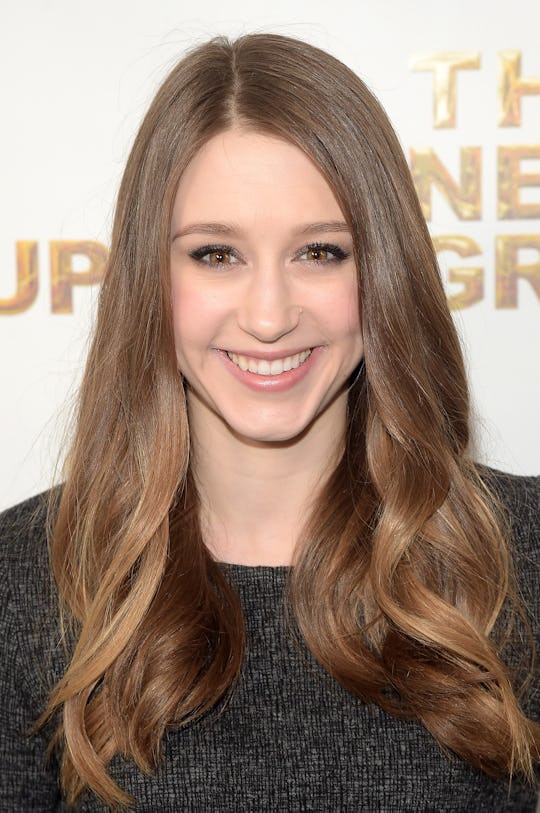 Theo Wargo/Getty Images Entertainment/Getty Images
Who Does Taissa Farmiga Play On 'AHS: Roanoke'? Her Return Is Long Overdue
As most fans know by now, Episode 6 of American Horror Story: Roanoke is about to be a serious game changer and even the quick promo that was released gives little to nothing away. But finally, Ryan Murphy has gifted us with some clues regarding what's to come when our worlds are flipped upside down. Namely, that some fan favorites like Finn Wittrock and Taissa Farmiga will be back. But who does Taissa Farmiga play on AHS: Roanoke? Obviously the important thing is that she's back after being absent for two whole seasons, but who doesn't want to know who she's going to be this time around?
Unfortunately, Murphy isn't letting too much out of the bag as far as her Season 6 character, but he did tell E! Online that she's set to return in "a really, really great part and we love her. We're very excited. She's a part of our world and always will be, and I always wanted her to come back." But what does that mean for our heroine who last played a witch on American Horror Story: Coven? She's always been one of the "good guys" in the AHS universe, so it's almost expected that she'll be returning as one again. But then again, when has this show ever been predictable? So it could go either way.
If things were still progressing at a normal pace with the story line we've been following since the season premiere, it might be different, but according to Murphy, Episode 6 through 10 are totally different and will blow our minds more than they've already been with this show. He's said on more than one occasion that what we think we've been watching isn't what it seems, and everything we thought we knew will be totally flipped on its head. So really, Farmiga can be taking on the role of just about anybody.
If this season of AHS is still continuing on with the haunted Roanoke theme, then Farmiga could possibly play a "real" ghost, as opposed to one from the reenactments, or she can play another part of the My Roanoke Nightmare crew that we haven't yet seen, who might have an agenda of their own anyway. Since being a regular cast member in the premiere season of AHS, Farmiga became a prominent figure in the AHS universe, but has been noticeably absent in recent seasons. Now, she's finally back to bring us a whole new role that probably won't be a witch or a girl trapped in her own murder house, but instead something new altogether. Get excited!