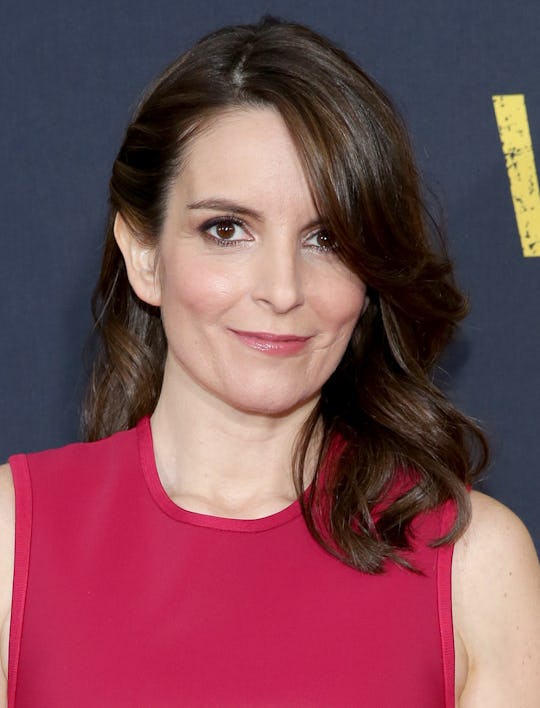 Neilson Barnard/Getty Images Entertainment/Getty Images
When Will The 'Mean Girls' Musical Come Out? Fetch Is Finally Going To Happen
I would have been Cady Heron if my high school was in the Mean Girls universe (which, FYI, it basically was). I'm figuring everyone says that though, right? When you play the "Which character from Mean Girls are you?" game? I mean, no one is going to admit to being Regina George or Karen Smith. Maybe you might admit to being Gretchen Weiners, but that's doubtful. Poor Gretchen... But now that Tina Fey is finally giving fans some hints on when the Mean Girls musical will come out, we're wondering if we'll have enough time to dust off the old Burn Book before we're singing and dancing along with Damien, Janis, and the rest of the gang?
Well, don't anybody freak out just yet. The Huffington Post reported that, while Fey recently told New York Times' culture reporter Melena Ryzik that; "My husband [composer] Jeff Richmond and I, [along with lyricist] Nell Benjamin, have been working on it," she was also quick to point out the the musical was possibly years away. That news falls under the bad news category for everyone waiting patiently for fetch to happen, biding our time out here in the stratosphere.
Now, normally, hearing that one of my all-time favorite movies is going to be turned into a musical makes me queasy. Like, if they turned the Bourne movies into a musical or something. Or House of Cards. But I have such faith in our Queenest of Bees, Tina Fey, that I don't doubt her for even a second. If she is involved in Mean Girls: The Musical it's going to be (that's right) so fetch.
Fey wrote the screenplay for Mean Girls (based on the self-help book Queen Bees and Wannabes by Rosalind Wiseman) with a potent blend of mean-spirited humor and for real, don't-we-all-sound-like-this dialogue that made fans all fall in love not only with the movie, but with the culture. Mean Girls (directed by Mark Waters) has had a ridiculously long shelf life thanks to the Internet — especially Twitter.
So yes, fans might have to wait a while before they can see a Mean Girls musical on stage. But it's going to happen, guys. And we do have the Mean Girls Reunion movie coming out in 2016, right? That's something, right? And while Tina Fey will not be a part of the reunion movie, the original cast is in! Take a looksie:
Yep, that's Lindsay Lohan right there. I'm not going to lie: I've always rooted for that girl. Probably because I have a hard time remembering she isn't actually innocent Cady Heron, but still. I hope it pans out for her.
As for Ms. Fey; she is starring in the new movie Whiskey Foxtrot Tango as real life journalist Kim Barker. So you can go get your Fey fix for now. (I will seeing Fey's new movie tomorrow, and I will wear pink because on Wednesdays we wear pink.)