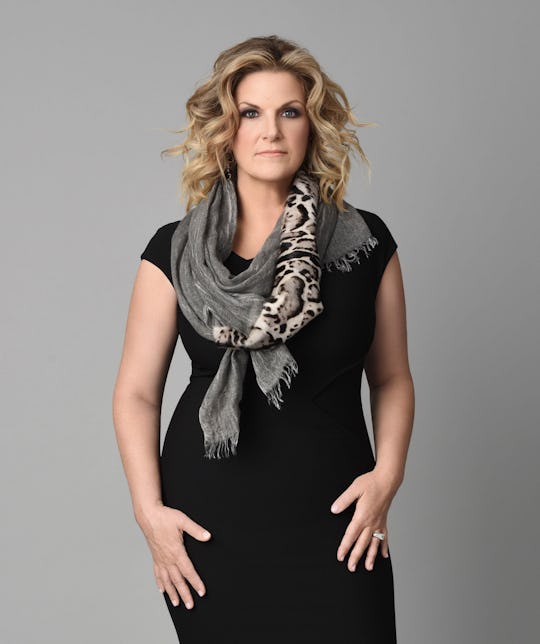 Michael Becker / FOX
When Will Trisha Yearwood Release Her Next Album? 'The Passion' Star Has Fans Wondering
A lot of things will look different when the cast of The Passion takes to the streets of New Orleans to put on a two-hour live musical event retelling the story of Jesus of Nazareth's final hours. The story that some might be used to hearing is still there, but the Tyler Perry-led performance has been revamped with songs like "Unconditionally" by Katy Perry and "I Won't Give Up" by Jason Mraz. One person lending her voice to the show on Sunday will be Trisha Yearwood, who plays Mary on The Passion. Yearwood is no stranger to stage and screen, but her current role as Mary might have fans wondering when Yearwood's next album is set to come out.
Yearwood's role as Mary in the upcoming live special will certainly be amazing, but it will also get fans wondering when they can get their hands (and ears) on some new music from the singer. Well, that's to be announced at the moment. Yearwood has not released a studio album since 2007 (Heaven, Heartbreak and the Power of Love). That's not to say she hasn't been active in the music industry since then. The singer has released many compilation albums, most recently being in 2014 with PrizeFighter: Hit After Hit.
Fans are hopeful that Yearwood and husband Garth Brooks are planning on releasing an upcoming joint album this year. Although nothing seems to be confirmed from the singers themselves, according to radio station WIN 98.5, the couple has allegedly been working on an album together.
In the upcoming live performance, Yearwood will be singing songs like "My Love Is Your Love" by Whitney Houston, "Hands" by Jewel, "I Won't Give Up" by Jason Mraz, "You'll Never Walk Alone" by Gerry & the Pacemakers, and "Broken" by Lifehouse.
If you can't wait for Yearwood to release her own album, you can buy The Passion album two days before the show airs on iTunes. That way, you can get your Yearwood fix and practice the songs from The Passion until Yearwood releases her own album.