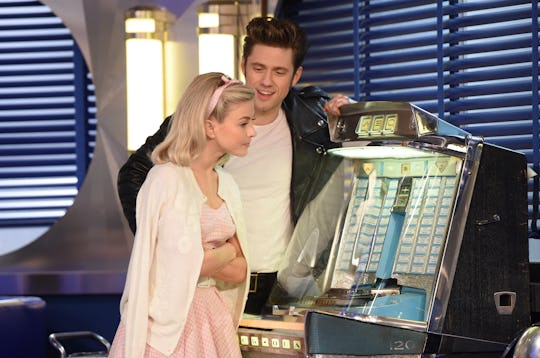 Michael Becker/FOX
Where Can You Buy 'Grease: Live!' Soundtrack? Here's How To Get The Songs ASAP
It's impossible to watch Grease:Live! without sining along. After all, those doo-wop tunes have been apart of pop culture since Olivia Newton-John and John Travolta belted them out in 1978. (And for fans of the Broadway production, it's been even longer.) And even if you already have the original soundtrack in your collection. you know you'll want to know where to buy the Grease: Live! soundtrack. Well good news Pink Ladies and T-Birds — you don't have to wait long, as the album is already available on multiple platforms.
To get fans even more excited for Fox's revival, iTune released the digital download of the Grease: Live! soundtrack on Jan. 31. Now you can listen to Aaron Tveit, Julianne Hough, Vanessa Hudgens, and all the stars of Fox's performance with the click of a button (and $12, of course.) You can also purchase the soundtrack
And if you want to do more than sing, there's another option. For fans who want to master the hand-give and "Greased Lightning" dance sequence, you can pre-order the Grease:Live! DVD on Amazon for $18. Although it's doubtful that there will be a step-by-step guide to the moves, you can easily learn them by rewatching the DVD over and over again.
And let's be honest, you know you'll wan to just to get a look at Aaron Tveit's hot as hell hips.