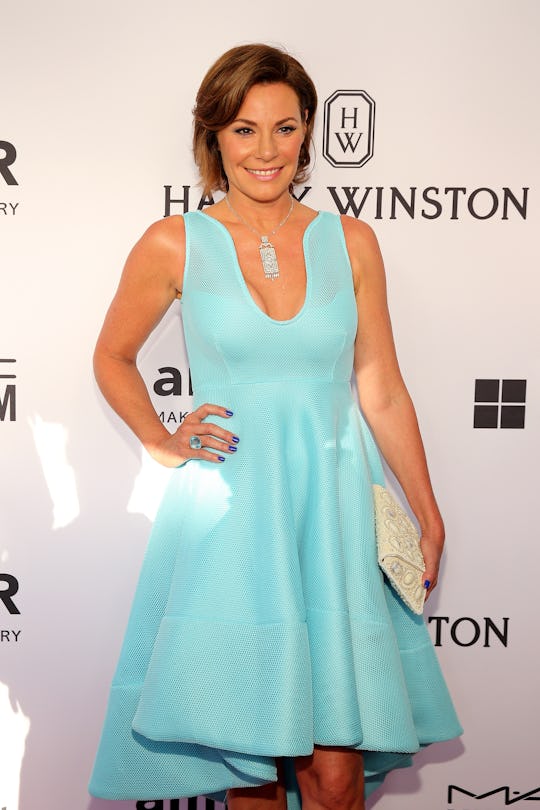 Neilson Barnard/Getty Images Entertainment/Getty Images
Where Does Tom D'Agostino Jr. Live? Luann De Lesseps May Move To Him
Luann de Lesseps' fiance Tom D'Agostino has the honor of being one of the greatest sources of strife on this season of Real Housewives of New York. Between dating three of the current cast members in the past year (two of whom lived together at one point), getting engaged to one of them, and then getting busted smooching someone else at The Regency Hotel by, apparently, all of New York, Tom and Luann barely escaped the season unscathed. But they remain engaged and it has some fans wondering: where does Tom D'Agostino live? And, more importantly, will it affect Luann's placement on the show?
Worry not, Real Housewives fans. Tom does have a home in Palm Beach, which is why Luann has been spending so much time there and why its the location of the New Year's Eve wedding bash. But he also has a penthouse in Manhattan, so Luann will never be too far away. After losing her Manhattan home in her divorce, Luanne went back and forth between her Hamptons farmhouse and various pied-a-terres in the city. But once her kids were both in college, she sort of gave up the hunt for a new place and just shacked up with Sonja in her unheated townhouse for the winter.
This, of course, was one of the causes of so much drama this season, because Tom was still ~lovers~ with Sonja when he began dating Luann. Ostensibly, he was dating two women in the same house and neither of them knew about it until Luann assumed it was over and Sonja got caught by surprise. Lady Morgan handled the whole thing super gracefully, though, and Luann quickly began spending more and more nights with Tom at his place in the city. In fact, it's where they got engaged right before heading off to Colorado for a ski trip!
Tom splits his time between his New York erstwhile-bachelor pad and his home in Palm Beach, Florida. Luann spent much of the winter in Palm Beach with him and seems happy to throw her it their three-day wedding weekend there. Before the location was announced, Dorinda correctly guessed that the couple would be celebrating their nuptials in Florida.
"It'll most definitely be in Palm Beach," she told Bravo's The Daily Dish. "Because that seems to be her new stomping grounds, and I believe — since she eloped for her first wedding — that this will be a truly magical Palm Beach almost-fairy-tale classic, old world wedding."
All signs point to that being true (Luann has picked out three dresses, for example), and, most importantly, we're not losing Luann from the franchise! At least, not due to a relocation.