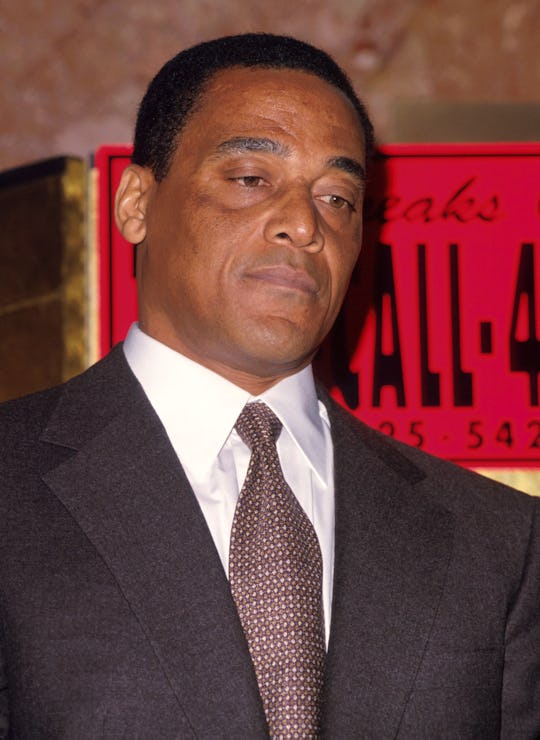 SGranitz/WireImage/Getty Images
Where Is AC Cowlings Now? He Has Kept Hidden & For Good Reason
After a 20-year hiatus, the record-breaking premiere of the series, The People v. O.J. Simpson: American Crime Story, has drawn people, yet again, to the edges of their seats. The writers of the drama used firsthand accounts of the events surrounding the 1995 murders of Nicole Brown Simpson, Simpson's then-wife, and Ronald Goldman, Brown Simpson's friend. Even so, it can be easy to forget the characters are real people, with real lives. One major player in the case faded into relative obscurity following the trial; so, where is AC Cowlings now? Cowlings was involved in helping Simpson flee from police in an historic car chase.
A.C., Al, or Allen Greg Cowlings, was not only one of Simpson's closest confidants; he was also Simpson's childhood friend and former teammate. Both men were professional football players with decorated careers. Cowlings played between 1970 and 1979 for the Buffalo Bills, Houston Oilers, Los Angeles Rams, Seattle Seahawks, and San Francisco 49ers. The series admirably used real footage from the iconic car chase that had everyone glued to their televisions, and it's important to note how close this part of the dramatization is to real events. Cowlings was driving Simpson's infamous white Bronco that day, too, with Simpson as his passenger. That slow-speed chase ended at Simpson's mansion, where Simpson and Cowlings were arrested.
Cowlings was charged with a felony for aiding a fugitive, but was released on $250,000 bail. District Attorney Gil Garcetti decided not to prosecute Cowlings because of a lack of evidence, but from that point forward Cowlings kept a low profile, avoiding anything having to do with the case, the Simpson family, or the media. Fox News reported that Cowlings was reportedly worked as a handbag sales representative in Los Angeles and faced bankruptcy when journalists checked in with him on the 10-year anniversary of the case. But that was 10 years ago. Fox News also reported that his last public sighting was outside Mr. Chow in Beverly Hills in 2007.
Since then, TMZ Sports reported that Cowlings has threatened FX with a lawsuit if it shows him in a bad light, ruins his reputation, or brings the case back into the limelight. In the show, Cowlings is played by Malcolm-Jamal Warner. A representative told TMZ, "he hates the media." Though the case nearly ruined his life, he's never said anything against Simpson or about his friend's guilt or innocence. TMZ reported, though, that he had on occasion said, "It's none of your f*cking business."
The series, American Crime Story, is undoubtedly bringing up painful memories for the football star. It's astounding to think about how many lives were altered as the result of one court case.