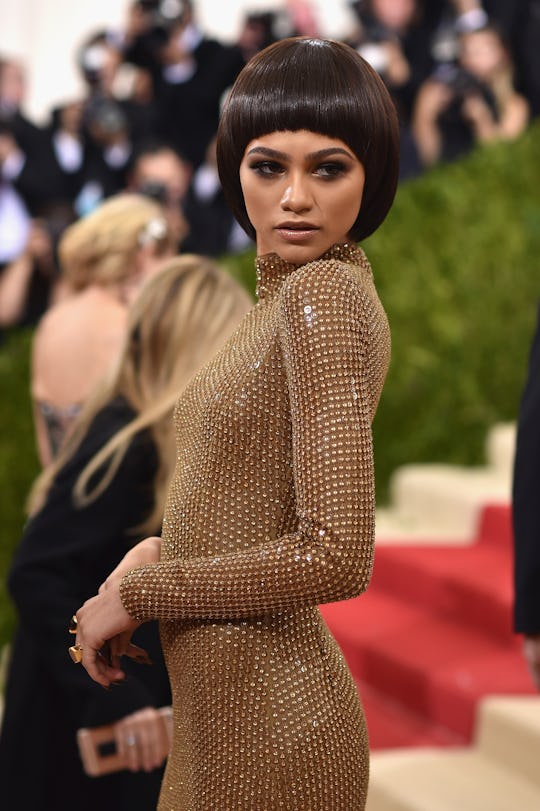 Dimitrios Kambouris/Getty Images Entertainment/Getty Images
Where To Buy The Zendaya Barbie, Because It's Going To Be A Collector's Item
The times might be-a-changing... little by little. Sometimes a small step in the right direction for one person can mean a huge change for another. It can be the simplest little thing, like finding a Barbie doll that looks a little familiar. Instead of the mile-long legs, the blonde hair, the blue eyes, the vacant smile, there is a new breed of Barbie doll hitting stores. A few of the new dolls have been modeled after women in real life, women of color (like Zendaya) in particular. Want to find out where to buy the Zendaya Barbie? She is pretty fabulous.
Last year Mattel, the longtime creator of the Barbie line, announced it would be partnering with the young singer and actress to create a new Barbie to coincide with her hosting gig at the Rock and Royals Experience. Zendaya told People;
I'm excited to be a part of the new direction the Barbie brand is headed, specifically how they are celebrating diversity in the line and encouraging kids to raise their voices. It's a positive message to send to my fans, including my nieces who are coming with me to the concert.
The new one-of-a-kind Barbie is now on sale, and Zendaya couldn't be happier with the outcome.
Zendaya explained her personal reasons for wanting a Barbie that was more representative of women of color to Yahoo News.
When I was little, I didn't have one that looked like me, so I couldn't connect with her in that way. But getting to visit the Mattel offices and see Barbie's vision for the future… it was really cool. I was able to see how they plan to diversify, broadening the horizons and the image of Barbie, and make it more, you know, open. I left the office feeling it was definitely something I wanted to be a part of.
The Zendaya Barbie is available for purchase at Target stores and online.
The design of Zendaya's Barbie doll was modeled after her look from the 2015 Oscars, where she paired her long white dress with waist length dreadlocks.
Mattel has been vigorously working towards embracing all different types of beauty and being more representative of those types. There is a new "Shero" Barbie modeled after U.S. Olympian gymnast Gabby Douglas, as well as a "curvy" Barbie. And Mattel even recently announced the launch of President and Vice President Barbies.
The world is a tumultuous place right now. It's hard to see the good around us. And sure, new, representative Barbies with careers and dreadlocks and glasses and curves might not feel like progress.
Until you're a kid wanting to play pretend with a doll that looks like you. And then yes, it might feel like a tiny step in the right direction.