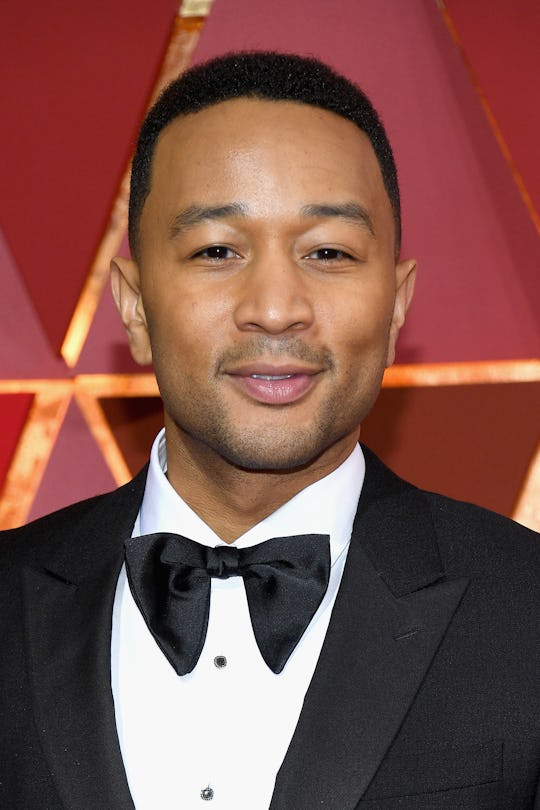 Kevork Djansezian/Getty Images Entertainment/Getty Images
John Legend's Oscar Performance Is A Must-Watch
If we can't watch Emma Stone and Ryan Gosling sing and dance all day, every day, the next best thing is to rewatch John Legend's 2017 Oscar performance. The R&B singer knocked out a perfect medley of all the best tunes from La La Land on Sunday night and if you missed it, don't fear. It was all over the internet right away, so you don't have to miss a thing. If you want to rewatch the entire performance, the best way might be through ABC's official YouTube channel, where the network has compiled most of the highlights of the show, including Legend's performance.
If you have a cable subscription, you can also watch the show over from start to finish using the on-demand feature, either on your TV or by authenticating your cable account through ABC's website. The ABC Apple TV and Roku apps also have the whole show for your weekday viewing pleasure and break-out videos of the performances if you're not sure that you want to watch the entire ceremony or just get to the good parts. (There were lots of them this year, at least.) And trust me, you don't want to miss this particular performance, whether you're a La La Land superfan or just have a crush on Legend.
Legend's performance was teased throughout the week and fans were even able to catch a sneak preview of Legend totally killing it in rehearsals. There were some hiccups during rehearsals, with Legend shouting at one point, "I missed that chord!" But hey, things happen and Sunday's performance went on without any technical problems. Even if there had been issues though, it likely wouldn't have mattered: Viewers were totally transfixed by his version of "Audition (The Fools Who Dream)" and "City of Stars" from the film, which was nominated for 14 awards this year.
The performance was pretty low key, with Legend fronting a group of dancers. At one point, a couple — channelling their best inner Super Bowl Lady Gagas — were attached with wires and danced above Legend, right in front of a backdrop of a starry, gorgeous night. The performance totally lived up to the dreamy, Hollywood vibe of the film.
In case you didn't see the movie, Legend plays bandleader Keith in the film. He's a fellow musician who gives Gosling's character a talking to about his aspirations to be a traditional jazz artist. Legend, as Keith, tells Gosling that it's better to experiment with music and push art forward, rather than being stuck in the past.
Legend has said that he sides with Keith IRL, too. He told Entertainment Weekly, "As much as you can be influenced by the past or have heroes from the past, it's important to carry that forward and create something new. Any artist that's been successful, no matter how much they've been influenced by other artists, they do something innovative."
Legend's performance may not have been revolutionary, but it was a remarkable tribute to the film, and — again, if only because it's John Legend — definitely worth watching whenever you get around to it.