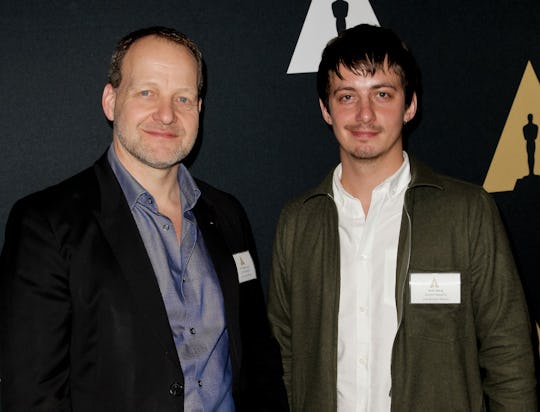 Tibrina Hobson/Getty Images Entertainment/Getty Images
Put 'Silent Nights' On Your Oscars Watch-List
Denmark is well known as one of the happiest places on earth, and that includes Disney World. They have excellent benefits for parents, good health care, and free university. So you might think a movie coming out of Denmark might be all happiness and choreographed dance scenes and parents spending luxurious amounts of time with their well-adjusted children. Nope. If you take my advice and watch Silent Nights, one of the Oscar nominees for Best Live Action Short, you won't be disappointed. But you won't be dancing on the ceiling either. Fair warning.
The movie, directed by Aske Bang and Kim Magnusson, tells the story of a young Danish woman named Ingrid who spends her time volunteering at a homeless shelter in Copenhagen. There she meets and falls in love with Kwame, an undocumented immigrant with a mysterious past. The movie is sweet, slight, and thoughtfully conscious of the plight of human beings.
Silent Nights feels especially timely right about now, when undocumented immigrants seem to be in more danger than ever before. Silent Nights is up against some stiff competition in its category for the 2017 Oscars, with four other strong contenders from all over the world. France's Ennemis Interieurs, another tale of immigration woes; Timecode from Spain; La Femme et la TVG from Switzerland; and Sing from Hungary.
As of Feb. 21, all five nominated short films are available to stream live on iTunes, Amazon, and Google Play. And if you happen to be part of an Oscar pool, you probably already know these pools are often won or lost in either the technical or Short Film categories. So get ye to a device to watch Silent Nights.
Director Aske Bang spoke to Candid Magazine about being inspired by African immigrants in Denmark, and why he felt it was important to focus on undocumented immigrants in Silent Nights, saying,
The reason I wanted to make this film was because in Copenhagen we have a lot of African immigrants right now. I just have a big heart for them. They move around the streets, collecting bottles, because we have this recycling system where you can get money for finding bottles. They're just like driving around, like ghosts, on their bicycles. I just got curious to know more about them. So I wrote this script with my father. He said to me "How about we make a film down at this shelter? About one of the volunteers and one of the illegal immigrants." So that's how it started.
Whether or not Silent Nights takes home an Oscar on Sunday, the film paints a poignant and important picture: of immigrants, of love, and of humanity in general.