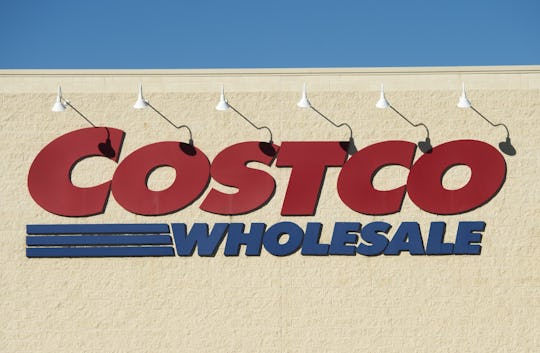 SAUL LOEB/AFP/Getty Images
Which Frozen Fruits & Vegetables Were Recalled? It's A Massive List
Well, so much for trying to be healthy. If you bought any frozen fruits or vegetables from Costco recently, you're going to want to check their labels before you thaw them out or heat them up for dinner. CRF Frozen Foods, which distributes to Costco and other retailers, announced an expansion of their recall on many frozen products on Tuesday. So which frozen fruits and vegetables were recalled? Quite a lot of them.
CRF issued the recall voluntarily, in cooperation with the FDA and the CDC, due to concerns that the products may be contaminated with listeria. Listeria can cause infections that lead to the normal unpleasant stuff like fever and diarrhea in healthy adults, but much worse symptoms (including potentially fatal ones) in young children, the elderly, those with weakened immune systems, and pregnant women. So far, seven individuals have been reported sick because of the contamination, and two have later died, although apparently listeria was not the cause of death.
The company's announcement on the CDC website has a list of all the recalled products, and it's a doozy:
Products include organic and non-organic broccoli, butternut squash, carrots, cauliflower, corn, edamame, green beans, Italian beans, kale, leeks, lima beans, onions, peas, pepper strips, potatoes, potato medley, root medley, spinach, sweet potatoes, various vegetable medleys, blends, and stir fry packages, blueberries, cherries, cranberries, peaches, raspberries, and strawberries.
In other words, they're recalling everything processed at their plant in Pasco, Washington since May 2014.
The harmful bacteria was actually found in one batch of organic white sweet cut corn and one batch of organic petite green peas processed at the Washington plant, which has since been shut down for review. Then, however, those batches were mixed into lots of different medleys, which went out under lots of different brands, including True Goodness by Meijer, Wellsley Farms Organic, Organic by Nature, and Schwan's.
So take a look through your freezer for any of the brands on this list, which you might have picked up at Walmart, Costco, or Safeway, among other places. Check to see if the products have best by dates or sell by dates between April 26, 2016 and April 26, 2018. If not, you're safe. If the products in your freezer match the aforementioned criteria, then head on over to the FDA website to check out the specific UPC numbers you're going to want to either toss or take back to the store where you purchased them for a refund. If you have further questions, you can call the company's consumer hotline at 844-483-3866 between the hours of 8 a.m. and 8 p.m. EST.
Though it might seem like a pain to figure out if your food has been recalled or not, it's definitely better to be safe than sorry on this one.