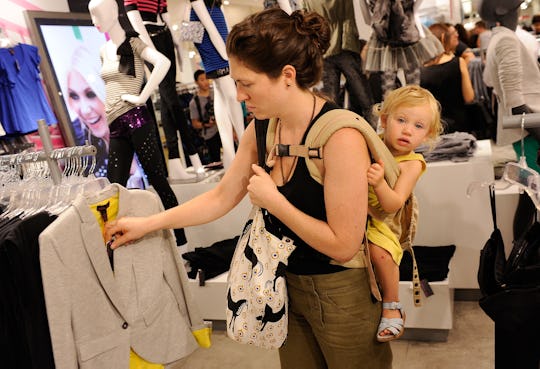 Jemal Countess/Getty Images Entertainment/Getty Images
Are You A Tiger Or A Snowplow? How To Tell Which Parenting Style Is Yours
We all try to raise our kids in the way we think best. But our methods can vary widely, and each family has to figure out which way works for them. Which parenting style do you practice? Are you all about bonding with your children, or helping them become independent early on? Do you try to protect them from life's unpleasant moments, or prepare them to push past every obstacle? Whichever philosophy you support, there's a catchy nickname for you.
The concept of adopting a parenting style isn't exactly new. As Legacy.com pointed out, Dr. Benjamin Spock revolutionized child care back in 1946 with his book Baby and Child Care. Contrary to the parenting wisdom of the time, Dr. Spock urged moms to follow their own instincts, offer plenty of affection, and avoid corporal punishment. The decades that followed would introduce us to even more parent trends: the Ferber method of sleep training; the "slow parenting" method of letting kids explore the world at their own pace, as explained by The New York Times; and the "Touchpoints" approach developed by Dr. T. Berry Brazelton, also reported on by the NYT.
Today, however, the divide between parenting styles seems to be on how hands-on or hands-off parents choose to be with their children. These are five of the still-trendy styles most parents fall into. Which one are you? Read on to see which sounds most familiar.