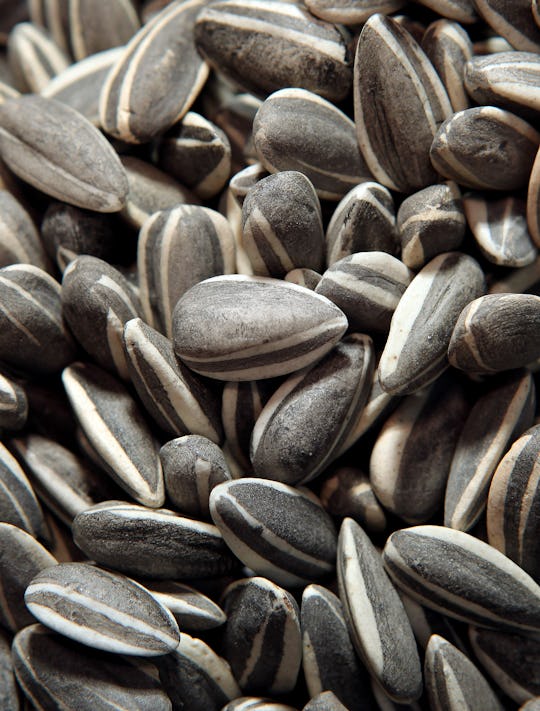 Peter Macdiarmid/Getty Images News/Getty Images
Which Quaker Products Were Included In The Recall? Two Types Of Granola Bars Are Affected
It's not over yet. When it comes to recalls, we have officially moved on from the freezer section and into the snack aisle. So head on over to wherever you stash your dry goods and check to see if any of the recent Quaker products included in the company's recently announced recall happen to be in your pantry.
In a press release on Monday, Quaker stated that it was voluntarily recalling "a small amount" of products because of a possible listeria contamination. If you eat granola bars, you should check your healthy snack shelves for the following:
Quaker Quinoa Granola Bars Chocolate Nut Medley with UPC codes 30000 and 32241 with best before dates ranging from Oct. 16, 2016 and Oct. 17, 2016.
Quaker Quinoa Granola Bars Yogurt, Fruit & Nut Medley with UPC codes 30000 and 32243 with best before dates ranging from Oct. 10, 2016 and Oct. 11, 2016.
According to the Quaker statement, customers can either throw the boxes away or return them to the store for a refund. The upside of this recall, according to the company, which is a subsidiary of Pepsi Co., the majority of the possibly contaminated products were recalled before they even reached store shelves, so it's unlikely that you actually snagged any. That being said, if you were grocery shopping before the recall hit stores, it's best to double check just in case.
There haven't been any reported illnesses just yet and Quaker wrote in a Facebook post that the recall was only announced out of "an abundance of caution and commitment to [its] consumers." Like many other recalls, the whole bars wouldn't be listeria ridden. In this case, the company stated, due to a possible contamination from an ingredient supplier, the bars could contain possibly contaminated sunflower seed kernels. The recall is simply a measure, according to their statement, to err on the side of caution while the company works "closely" with Food and Drug Administration and conducts an investigation.
Quaker manufactures other snacks that include grains, oatmeal, and rice, among other things, but as of Monday just the two types of granola bars were listed as potential health hazards.
Despite your frustration at having to empty your food coffers because of recalls, it's important to remember that listeria can be dangerous, especially for people with weakened immune systems, like children, and pregnant women.
It's a pain to have to worry about what your family and your kids could be eating. But it's also a testament to food testing procedures that manufacturers have been to identify possible products and issue warnings this early on. Hopefully, all companies hit by the recent recalls will be able to clear things up soon so we can all go back to carefree grocery shopping. Who has time to search for dodgy UPC codes anyway?