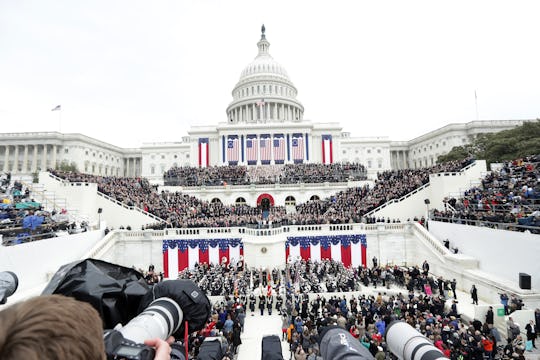 Alex Wong/Getty Images News/Getty Images
Which Supreme Court Justices Are Conservative?
On Tuesday, Donald Trump will begin the process of restoring the Supreme Court to its intended nine members when he announces his choice to fill the vacancy that's existed for nearly a year Tuesday evening. Both those who endorse the new president's agenda and those who oppose it know that his appointee has the potential to reshape the country's highest court, especially at a time when it's evenly split between nominees of past Republican and Democratic presidents. The court's collective stance on some issues won't immediately change, while others will shift dramatically. Going forward, tracking the viability of Trump's agenda is all about which Supreme Court justices are conservative and which ones lean left.
The justice whom Trump chooses to endure what's sure to be an arduous Senate confirmation process after Republicans blocked President Obama's moderate choice, Merrick Garland, last year, is sure to be an ultraconservative, judging from the "truly great" options he's put forward. But one far-right voice on the bench hardly matters; it's whether or not there's consensus that makes a difference. Trump's nominee will likely be the fourth consistently conservative vote on the bench, as Ronald Reagan nominee Justice Anthony Kennedy normally fills out the role of "pivotal centrist," FiveThirtyEight's Oliver Roeder wrote.
In June, the Supreme Court handed down a decision in a case that was both a major win for advocates of abortion rights in this country and emblematic of how the vote sometimes breaks down right now. In Whole Woman's Health vs. Hellerstedt, which ultimately determined that requirements on abortion providers to have admitting privileges at nearby hospitals were unconstitutional, the court split 5-3. President Obama's nominees, Elena Kagan and Sonia Sotomayor as well as Stephen Breyer and Ruth Bader Ginsburg, both of whom were appointed to the court by President Bill Clinton, were part of the majority. As predicted, nominees of President George W. Bush, Samuel Alito and John Roberts, along with noted conservative stalwart Clarence Thomas — whom President H.W. Bush appointed to the bench in 1991 – dissented. It was Kennedy, who, despite having been appointed by a Republican and voting conservatively on other issues, swung the case in favor of reproductive justice.
But Kennedy is 80 years old, and Breyer and Ginsburg 78 and 83, respectively. And if retirement or death leads to another vacancy on the court for Trump to fill, it will inevitably lean solidly to the right.
Because of the way Kennedy tends to vote, abortion rights are probably safe, as is affirmative action, if Trump makes only one addition to the court, The New York Times reported. On the other hand, even just one more conservative justice means that the future of environmental regulations could be on the line, and public sector unions could be in trouble. Chances are slim that a Trump nominee would employ the "dignity of free persons" concept, as Kennedy has done for three decades, to guide his (because all of his frontrunners are men) thinking and uphold the rights of LGBT people, for example.
Any way you look at it, the future of the Supreme Court doesn't exactly scream progress. Once the bench is finally fully assembled after what will be more than a year of having only eight members, Americans must trust in the justices to make fair, impartial judgments that are in the best interest of the most vulnerable among us.