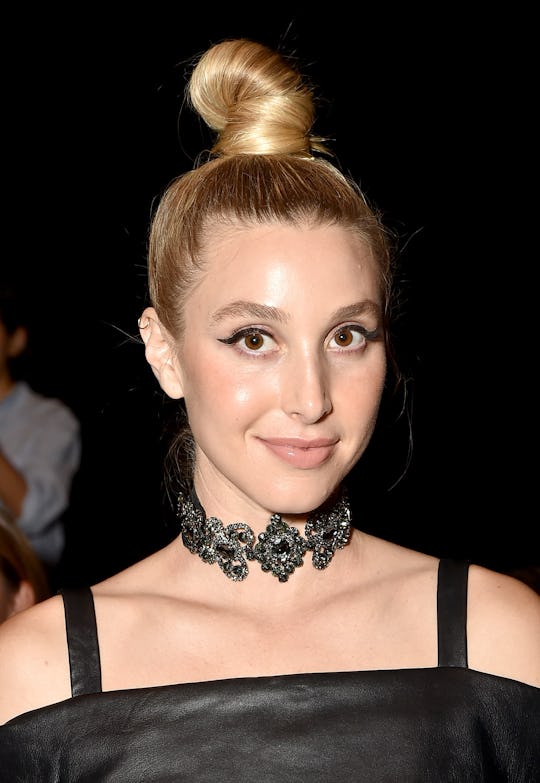 Theo Wargo/Getty Images Entertainment/Getty Images
Whitney Port Is Pregnant With Her First Baby
The last 10 days have been filled with exciting pregnancy announcements — Beyoncé's having twins! George and Amal are too! LC is pregnant! — and former The Hills alum Whitney Port is pregnant now too, and the announcement is every ounce as Hollywood chic as can be. Port posted the announcement on her personal website and shared an Instagram to coincide with the announcement. Port's announcement on her website starts off:
When two people love each other so much and the love becomes too great to fit inside both people, it spills over into a THIRD person. This is how I am going to explain where babies come from to the little baby that is now growing inside my belly because Timmy and I are PREGNANT!
I peed on a stick and now I'm going to be a Mom! Timmy and I were a bit shocked, but so excited to begin this journey. I'll be posting some videos and pictures along the way, so you guys can be a part of everything. It's been such an interesting and trying but amazing journey already.
I can't wait to share my experience AND learn so much from all of you! I can't wait to be a Mom, but the fact that there is another person inside there is seriously crazy!
The photos of Port and her budding pregnancy are a nod to the simple, timeless Hollywood glamour that has followed the star around since she first made waves on The Hills as Lauren Conrad's fellow intern at Teen Vogue and then later on her own spin-off The City.
Port's Instagram caption was equally as excited as the post she shared on her on page. It also is an honest nod to the feelings so many women have when they first found out they're expecting: What the hell happens now? Do I even know how to do this? And how do I take care of this little person for life?
It reads:
Oh hey! Just standing by the window in my underwear, with a BABY in my belly!!! DM me if you know what I'm supposed to do with this thing for how ever many years I'm supposed to be in charge. Check out my blog for a little letter from me & Timmy and for more behind the scenes of this crazy journey!!!! We are sooooo excited!!!
Port married Tim Rosenman in November of 2015 after meeting on the set of The City, where Roseman worked on production. Fellow The Hills alum Lauren Conrad is also pregnant and expecting her first child later this year. Here's hoping both women have happy, healthy pregnancies and that we'll have a future spin-off series in the works in no time.