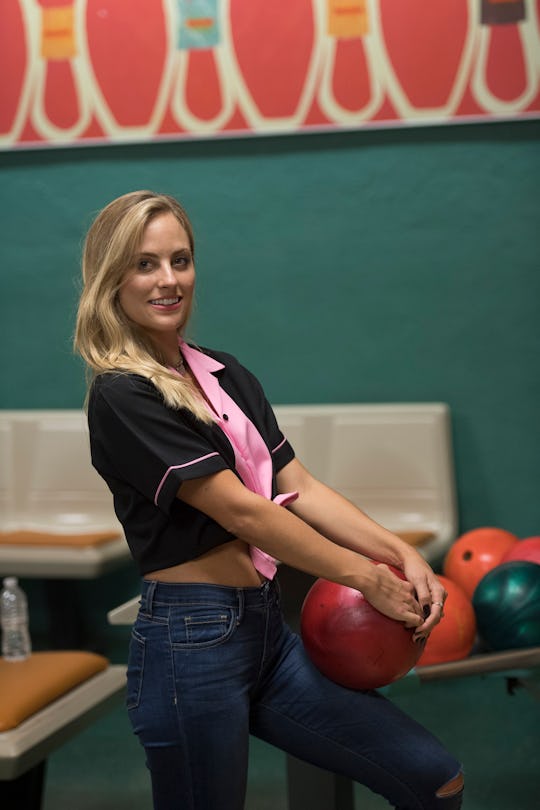 Paul Hebert/ABC
Kendall's 'Bachelor' Hometown Date Will Make For Memorable Television
I'm going to be honest: my favorite contestant this season of The Bachelor is gone. Bekah M., you'll live on in my heart and hopefully return for Bachelor in Paradise. But actually, Kendall is up there as well — and she's participating in hometown dates, where Arie will meet various members of her family. But who are Kendall's parents on The Bachelor? Kendall is certainly the most eccentric contestant left, but that's not the only aspect of her personality.
Yes, Kendall will probably live on in Bachelor lore as the taxidermist. But she's also the one who actually stood up to this season's "villain" Krystal. (I use quotes because this is The Bachelor and everything is heavily edited, including the villain "narrative.") Instead of getting into a big, dramatic fight — which is something we've seen happen time and time again on this show — Kendall showed compassion for Krystal when she tried to sabotage her date with Arie.
"I'm not really focused on Krystal and my's relationship. I'm more focused on Arie and my's relationship," Kendall explained to the cameras during the episode. She also told Krystal she sees a lot of beauty in her. Wow. That takes a lot of strength to be that kind, and thankfully Kendall's kindness won out because she's still here while Krystal was sent home. I'm so glad Kendall is going to hometowns, because I only want to know more about her. Taxidermy, a compassionate soul... Kendall seems like a total catch to me.
In her ABC biography, Kendall says she's a creative director from Santa Clarita, California and freelances for WhoHaha, a company co-founded by Elizabeth Banks. If she could be any animal, she would be a bat because her sister, "said my spirit animal was a bat because I see beauty in dark things." Kendall's sister's name is Kylie (yes, really) and they're actually twins. Like the Jenner-Kardashian sisters they share names with, Kendall and Kylie seem pretty close. While Kylie's Instagram is private, Kendall's isn't and they have several adorable photos together. According to Reality Steve, Kylie was once employed as a Disney princess. Now, according to Kylie's Facebook page, she works at Stoopid Buddy Stoodios, the production company that makes Robot Chicken and other Adult Swim shows.
As Kendall is from Santa Clarita, she and Arie won't be going too far away from The Bachelor mansion. Based on the promo, it's clear that Arie gets a close look at Kendall's taxidermy. Bachelor Nation will remember her introduction package from the premiere where producers filmed her at home singing to a stuffed seal, so I assume the hometown date is going to be like that, but a little amplified. There's unfortunately no information about Kendall's parents online, but I'm sure Arie will meet them as well as Kylie. Whether they joke about the Kardashians, though, is up in the air.
Going into hometowns is pretty interesting this time around given that Arie has said "I love you" to someone already: Lauren B. That's not all, though: Arie apparently tells someone else "I love you" as well. I'm not sure who it will be: Becca, Tia, or Kendall. I am actually happily surprised Kendall has lasted in the competition this long, especially since she has yet to be on a one-on-one date with Arie.
I'm not going to get my hopes up; I do think it may be more likely that he'll say it to Becca or Tia, especially because the latter has already revealed her feelings. Regardless, though, I'm excited to see Arie in Kendall's element, and for Kendall to show off her family — and her taxidermy collection.
Check out Romper's new video series, Romper's Doula Diaries:
Watch full episodes of Romper's Doula Diaries on Facebook Watch.