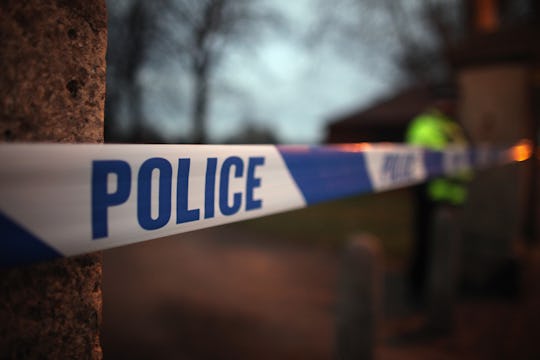 Who Are The San Bernardino Shooting Victims? The Details Of This Attack Are Horrifying
UPDATE: Following a police press conference held on Thursday, December 3, Nicholas Thalasinos was identified by police as the first confirmed victim of the shooting. He was 52 years old and a health department employee. Other names of victims have also been released. Michael Wetzel, a father of four and stepfather to two was also confirmed dead following the shooting. Damian Meins, a retired after-school care teacher and physical education teacher, according to BuzzFeed, was also killed. The fourth victim named was Daniel Kaufman, who ran the coffee shop in the building.
And, on Thursday, officials released a list of the the remaining names of victims who were killed on Wednesday. They are:
Shannon Johnson, 45, Los Angeles
Bennetta Bet-Badal, 46, Rialto
Aurora Godoy, 26, San Jacinto
Larry Kaufman, 42, Rialto
Harry Bowman, 46, Upland
Yvette Velasco, 27, Fontana
Sierra Clayborn, 27, Moreno Valley
Robert Adams, 40, Yucaipa
Tin Nguyen, 31, Santa Ana
Juan Espinoza, 50, Highland
According to officials, two of the suspected San Bernardino shooters are dead following a shoot-out with police, and one of the suspected shooters is a female. Late Wednesday authorities identified the suspects killed as Syed Farook and Tashfeen Malik, the woman, and said they had been in a relationship. Farook was a U.S. citizen and an employee of the of the San Bernardino County Health Department. Further details about Malik are not yet known. Police also detained a third individual at the scene, but it's unclear whether or not that person is connected to the shooting at the Inland Regional Center (where officials say they might have found an explosive device).
In a press conference earlier, the San Bernardino Police Department Chief Jarrod Burguan confirmed that up to three people opened fire at Inland Regional Center, leaving upwards of 14 people dead, with at least 21 additional people injured. At the time of the press conference, law enforcement was still clearing the scene, and the search for the suspects was ongoing.
EARLIER: Reports are flooding in of a mass shooting in San Bernardino, California, as both the San Bernardino Police Department and San Bernardino Fire Department has responded to a shooting by a reported three shootes that has killed at least 14 people (and injured at least 17 more). While details are still coming in, questions about who was shot in San Bernardino are up in the air right now.
Early reports indicate 14 people have died at the hands of three shooters, one of whom is a woman, described to have been wearing ski masks, body armor and armed with rifles. Since the shooting began, two of the shooters have been caught and are dead. The location, however, has: Inland Regional Center, a non-profit organization dedicated to working with individuals with developmental disabilities.
According to the Associated Press, triage units have been set up in the immediate area to aid the wounded, indicating that the initial number of at least 20 reported victims is likely to be correct.
Little was known around 2:15 p.m. on Wednesday, when San Bernardino authorities responded to reports of an active shooting near the 1300 block of South Waterman Avenue. The San Bernardino County Sheriff Department was able to confirm initial reports shortly after, tweeting developing details of the active situation.
This is a developing story...
Image: Christopher Furlong/Getty Images