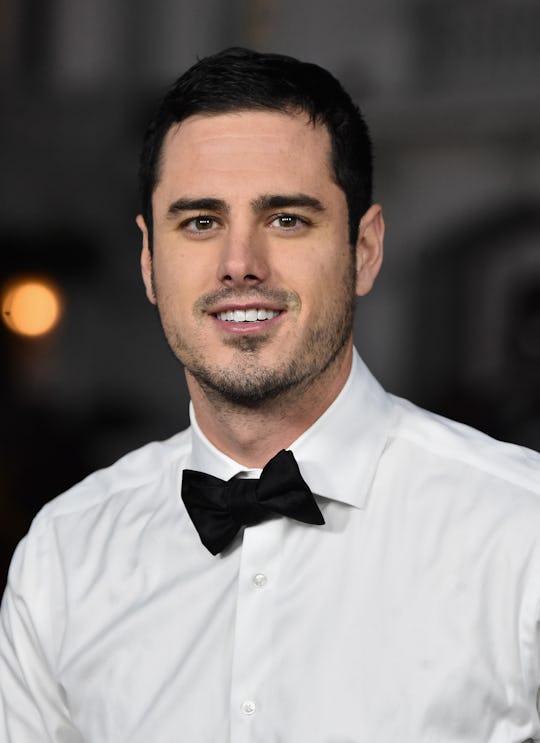 Alberto E. Rodriguez/Getty Images Entertainment/Getty Images
Who Does Ben Higgins Pick On 'The Bachelor' Finale? Twitter Fans Had A Lot Of Feelings About His Decision
The big night has officially arrived, Bachelor Nation! After 10 long weeks of drama, tears, and love confessions, we finally reached the moment that revealed which lucky lady won Ben Higgins' heart. With two very strong contenders left at the final rose ceremony, it was a tough draw, but ultimately Ben picked Lauren B. on The Bachelor finale. And clearly Twitter has some thoughts about it.
There is no doubt that this season has been quite the roller coaster ride for Bachelor Ben, who has gone through a whirlwind of emotions with the women in the house. But his relationships with the final two ladies have held strong all along. Lauren B. hit it off with Ben right from the beginning, while JoJo got off to a slower start that eventually led to strong feelings.
When Higgins dropped the L-bomb to both women during the Fantasy Suite episode, I knew the competition was neck-in-neck, but there has always been a special spark between Ben and Lauren B, which is exactly why I wasn't surprised when he picked her. My heart broke into a million pieces watching Ben say goodbye to JoJo, but my faith in love was restored when he proposed to Lauren B.
The following tweets sum up the Bachelor Nation's reactions to the decision perfectly.
So awkward.
People are officially angry.
#GirlPower.
It's so bittersweet.
LOL.
Awww.
Yep, Lauren B. is the one.
All. The. Feels.