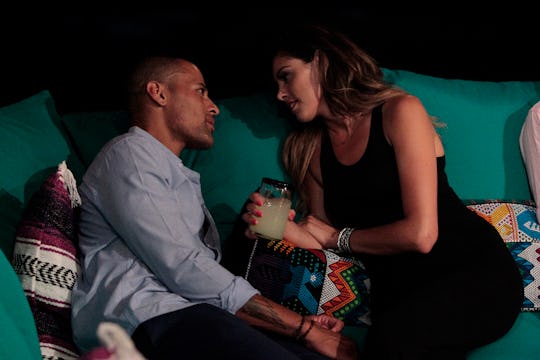 Rick Rowell/ABC
Who Gets Engaged On 'Bachelor In Paradise'? Love Is In The Air
It's that time of year, folks. In the dramatic aftermath of JoJo Fletcher's season of The Bachelorette, the reality dating series' goofier little sister-show Bachelor in Paradise is returning to our screens for a third time on August 2. Despite being populated with former Bachelorette and Bachelor contestant send-offs who didn't manage to find love on their respective seasons, the tropically-set spin-off has been on a total hot streak with churning out relationships in the past few years that it's been on the air. Will Season 3 continue that hot streak? And if it does, just who gets engaged on Bachelor in Paradise?
After a faux-beach wedding in Season 2, Marcus Grodd and Lacy Faddoul ended up going their separate ways. Cody Sattler and Michelle Money, though not *actually* married, even appeared on Marriage Boot Camp: Reality Stars earlier this year to repair their not-marriage (jury's out on whether they were successful). In past seasons, more than one pair has walked away with the realest long term commitment of them all – marriage. Season 2's Jade Roper and Tanner Tolbert tied the knot back in January and still seem to be happily married.
As for Season 3, actual promos for the spin-off have been going hard on the hook-ups and drama selling point, way less focused on the romance aspect. A recent tagline for the show was "Who's ready to get SPF'd up?" – an absolutely marvelous beach pun if ever I've seen one – to put that in perspective.
Despite playing up the drama, Bachelor Nation head honcho Mike Fleiss did tweet out his excitement over multiple engagements on Bachelor in Paradise this year. That's, like, the best Christmas ever for a reality dating show producer.
So that seems to indicate at least two engagements, one of which Fleiss seems confident enough about to bet that they'll go all the way and get hitched.
This is a very tantalizing preview and definitely goes a long way in getting me hyped for this season. Bachelor in Paradise is always a glorious, entertaining mess, but it's sometimes also nice to see two people, fresh off of very public breakups televised nationwide, find love with one another.
At this point, we've seen more than one make out session (both hot and... not) in the already-released promo videos. Beyond that, speculation is high regarding which Paradise contestants will hit it off and which will hit it off at a potential-marriage level.
Who might the soon-to-be engaged contestants be? One could be Nick Viall, who, at this point, is a Bachelor Nation expert. With two seasons of The Bachelorette under his belt, I feel like he probably gets how this whole "dating on TV" thing works at this point. Or Grant Kemp, a handsome but not particularly memorable JoJo cast-off. Or even be Chad Johnson, the #1 Bachelorette villain – though it's probably not, given rumors that he used "a really awful word" while filming the show.
If you're super impatient or addicted to spoilers like me, you can find the rundown on rumored endgame couples and engagement status here. Spoilers galore, obviously. Otherwise, we'll all just need to wait and see who walks away at the end of the season paired up – for better or worse.