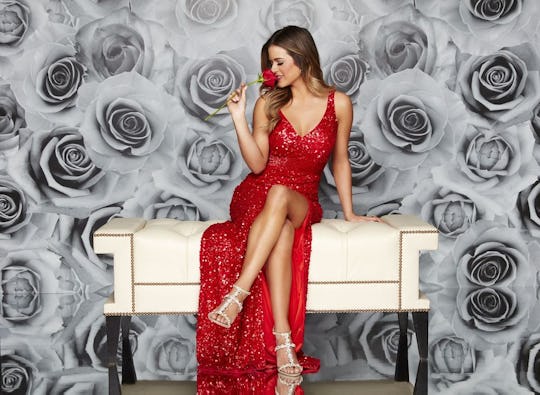 Craig Sjodin/HBO
Who Hurts JoJo On 'The Bachelorette'? Someone Leaves Her Crying On The Beach
A recent preview for an upcoming episode of The Bachelorette shows JoJo sobbing on a beach, turning away someone she is very clearly deeply in love with. It seems like he did something to her that love can't forgive. So who hurts JoJo on The Bachelorette? There are a couple of prominent suspects.
For one thing, the fallout from Robby's alleged secret girlfriend hasn't come into play yet, even though we've seen previews in which JoJo confronts him about her. Those scenes play out in what looks like a hotel room bed, not on the beach. But perhaps the beach scene is JoJo reckoning with Robby's betrayal and being faced with the decision to cut him loose for his dishonesty or take him to the end.
The preview clip shows JoJo saying, "Coming into this, I wanted to find love. And I found it with a man that will not be able to love me the way that I said I wanted to be loved." It's all very mysterious, but we see a lanky, taller guy in a blue suit holding a ring box on his way to her in a limo.
"I am so scared to let him go," JoJo continues, before addressing the mystery guy directly, saying, "I fell in love with you and I still love you, but what you did to me? It's not right. But I wanted you to know, it's really hard for me not to accept this love."
The final cutaway interview shows JoJo tearfully admitting, "I just said goodbye to a man that I love."
It's sort of hard to believe at this point that all of this intense emotion is about Robby. Plus, from the sneak peeks we've seen thus far, Robby continues to deny the secret girlfriend rumor in their confrontation. JoJo's speech implies that the guy in question has admitted to some wrongdoing.
The much more obvious culprit here is Jordan, though his terrible act is murkier. There are already some rumblings about a woman he used to date, whom JoJo befriends and gathers some intel from. Apparently, he was vaguely shady to her, but the other guys are afraid Jordan is only on the show to boost his public image. The "what you did to me" could be some combination of the two — some other woman he's dating on the sly because he's only on The Bachelorette for fame, and JoJo finds out about it?
Either way, she is supremely and genuinely devastated about having to let the guy in question go, which should make for a heartbreaking finale.