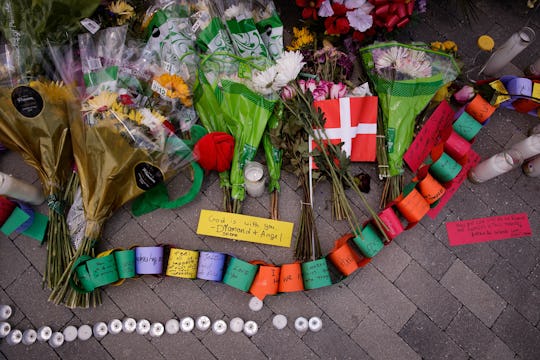 Drew Angerer/Getty Images News/Getty Images
Who Is Akyra Monet Murray? She Was The Youngest Victim Of The Orlando Shooting
There is not a single victim of the Orlando shooting who got enough time on this planet. No one who was able to do all of the things they wanted to do with this life, no one who was ready to die. Every single death is a breathtakingly horrible blow, every person we've lost is a person who we will never get back. And Akyra Monet Murray is one such person. Who is Akyra Monet Murray? She was a girl, standing at the edge of what should have been an amazing life. And now she is gone.
Murray was an 18-year-old girl from Philadelphia. She was visiting Orlando with her family for a little down time, some time to celebrate after graduation from West Catholic Preparatory High School. She was at Pulse Nightclub on Saturday when Omar Mateen, a lone gunman, entered the club and started shooting. Mateen eventually killed 49 people and injured 53 more, making the attack at Pulse the worst mass shooting in American history.
Murray was the youngest victim of the tragic Orlando shooting. Her mother, Natalie Murray, received a frantic text message from her daughter inside the bathroom of the club around 2 a.m. ET, wanting to be picked up. She told her mother about the shooting. Mere moments later, she called her mother screaming; She had been shot. She succumbed to her wounds later that morning.
Monet Murray had a bright, beautiful, well-earned future ahead of her. She had just graduated third in her class at West Catholic Preparatory High School. This fall, she was meant to be heading off to Mercyhurst College in Erie, Pennsylvania on a full basketball scholarship.
Monet Murray's high school basketball coach Beulah Osueke had this to say in a statement about the star athlete:
Akyra was a respectful and self-determined young woman who served as a natural leader to her teammates and all that observed her from afar. She graduated third in her senior class and led our team in scoring for the past two seasons. What she displayed in academic and athletic excellence, she also displayed with her shining personality.
Here is what autumn should have looked like for young Akyra Monet Murray: The weather would be getting a little brisk. She would have been unpacking at her new school, starting her new courses, making new friends. Her parents would have been missing their girl, but probably excited to send her off a new adventure. She might have been a little homesick, but the great wide world beyond might have beckoned to her too. The world she would have been getting ready to see.
And now, she won't see any of it. And our hearts break even more.