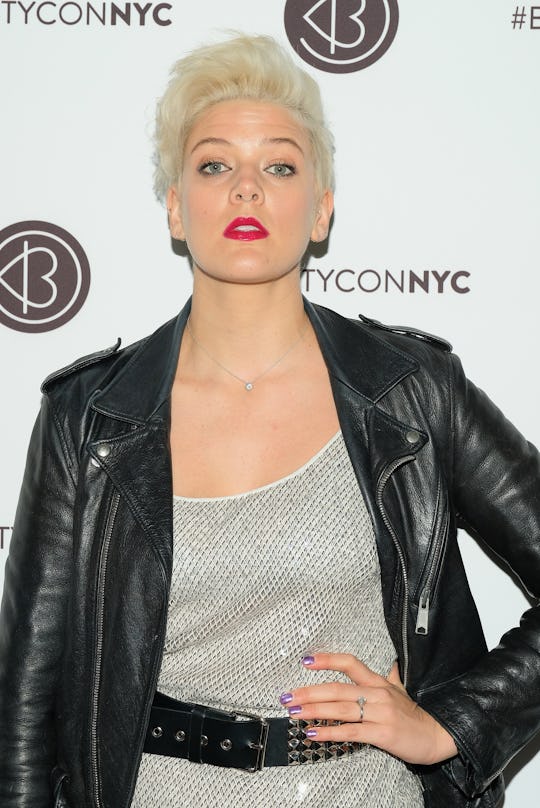 Matthew Eisman/Getty Images Entertainment/Getty Images
You'll Never Guess *Who* The Next 'Bachelorette' Guest Star Is
Becca Kufrin has done the unthinkable and narrowed almost 30 potential suitors down to four men she deems capable of being her husband someday. I have a vested interest in our Bachelorette and she deserves nothing but the happiest of endings. Apparently Blake (or the production team) thinks the same thing, because they arranged for one of her favorite singers, Australian pop star Betty Who to perform during her hometown date with Blake. So who is Betty Who? She will be making the exciting guest appearance.
Although some viewers may not be familiar with the singer, she has a pretty huge following and has been steadily climbing the charts with her two studio albums from RCA Records. Betty Who is originally from Australia, where she began her music career and made it to the top 10 in the music charts there. Recently, she blew up in the U.S. when she sang a remixed version of the original Queer Eye theme song, "All Things," for the new theme song to Netflix's Queer Eye. She also made a music video with the cast of the reboot — so you might say she's making her mark. If she wasn't already a pop icon, she is most certainly on her way there.
On The Bachelorette, Who is going to perform a concert at Blake's former high school during his upcoming hometown date, which is both adorable and potentially awkward. But Becca isn't the only one who loves the singer. To give you an example of the dedication of her fan-base, some fans have even gotten her song lyrics tattooed on them.
Unlike many, Who's life as a musician didn't simply begin with a big break after doing rounds of small stage gigs in her early 20s. While she was born and raised for the better part of her teenage years in Australia, in 2007 she moved to the United States to study music at the Interlochen Center for the Arts in Michigan. During the school's 50th anniversary celebration in 2014, Who was recognized for her musical talents and accomplishments. "Playing sold out shows in some of the venues on this Slow Dancing Tour has been pretty incredible," she said at the time. "Notably the Troubadour – playing there was especially incredible."
It was during Who's teen years that she came up with the stage name that would follow her throughout her career and up until today, as she explained to Vice in 2014.
"My name came from a song that I had written when I was 17, and when I was figuring out stage names I was looking through my old lyric books and I was like how about Betty Who," she recalled. "And everyone who I was in the room with was like, 'That's perfect. Never change it!'"
She also revealed that she taught herself both piano and the guitar over the years. So, she's basically a one woman band, even though she sometimes has a troupe of dancers on-stage with her during live shows. Which, by the way, are so much fun to see.
Besides being a total boss when it comes to going on tour and making music, Who also went to the Berklee College of Music while still building her career. "I like left Berklee and walked into my new apartment in New York and into the Sony offices," she told Vice. It's pretty easy to see why Becca is a fan and why this was the perfect time to bring Who to The Bachelorette for a one-of-a-kind performance. There's no word yet on who she's rooting for Becca to choose — but I feel like it's Blake.