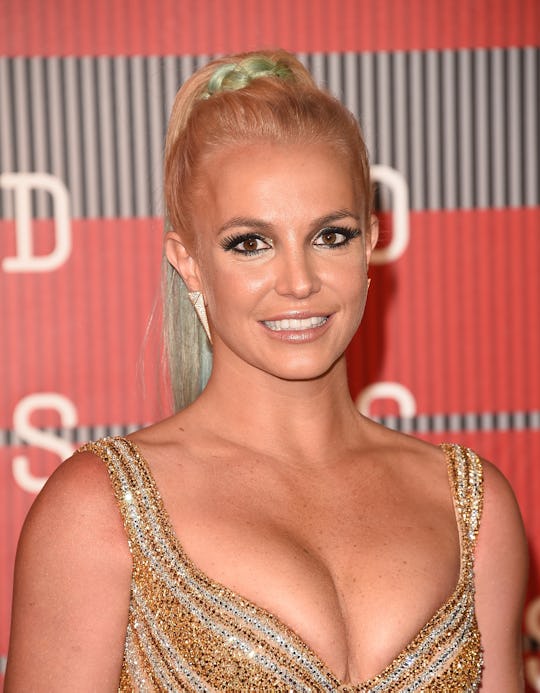 Jason Merritt/Getty Images Entertainment/Getty Images
Who Is Britney Spears Dating? The Singer Is Focused On Her Career
Call me crazy, but I smell a comeback in the works for our girl Britney Spears. Sure, she has had her moments. Between shaving her head, losing custody of her children, and a long string of disappointing relationships, Spears was a trendsetter. A poster girl for a certain kind of girl in Hollywood. But now she's back... to hit us baby, one more time. (I'm sorry.) Now it's all coming up Britney. But what does her personal life look like? Who is Britney Spears dating these days? The girl has had one heck of a decade.
Since breaking up with boyfriend Charlie Ebersoll (the son of Saturday Night Live creator Dick Ebersoll) in 2015, it turns out Spears has been single, which I sort of love. The previous serial dater is busy these days with her upcoming performance opening Sunday's Billboard Music Awards, which Mark Bracco, executive producer of the telecast, has promised to be a "kick-ass" medley of her greatest hits. "It's going to be her with a couple dozen dancers, plus costume changes, and she's going to walk through her catalog." Do y'all remember the Britney Spears performances from the '90s? The high energy dancing, the bikinis and giant snakes, the girl kissing with Madonna? God, what a glorious time it was. Expect none of that this year. As Bracco said, "When you have Britney, you don't need anyone else." Which means no star cameos... just all Britney.
With this year's Billboard Music Awards promising to be an emotional retrospective (paying homage to music legends gone too soon like Prince, David Bowie, and Glenn Frey), Spears will be the one to watch. And since she is single these days... perhaps even more so, right? Spears has had a colorful, very public dating history since she burst onto the scene as a 17-year-old with her first album, Baby One More Time. Of course we all know she dated Justin Timberlake, a fellow member of The Mickey Mouse Club and her first kiss. Those were the golden days, right? JT and Britney, together forever. What a beautiful dream that was.
When Timberlake and Spears broke up in 2002, not only was that one of the seven signs of the apocalypse, it saw the beginning of a long line of "encounters" for our girl. She reportedly dated Tom Brady, Colin Farrell, Jared Leto, and (brace yourselves for one of those "OMG, how did I forget that? moments) Eminem.
When Spears married K-Fed (Kevin Federline to the uninitiated) in 2004 and subsequently had two little boys, Jayden and Sean, we were all hoping things were looking up for her. Not so much.
Reminding everyone of Spears' breakdown in 2007 — how she lost custody of her children and has since been controlled by a conservatorship — feels rather like kicking a puppy. We all remember how it was for her, and now we're all ready to see her come on back. And we only have to wait until Sunday night to go full Britney again.
The last piece of the puzzle, in my opinion? I would love to see her dating a lovely, strong, kind man who values all the parts of her. Because in so many ways, she is still not a girl... not yet a woman.