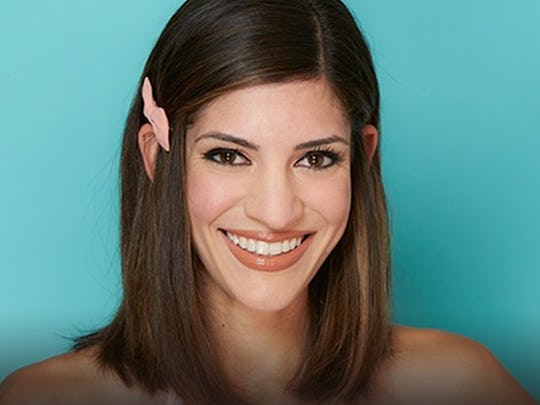 CBS
Who Is Bronte D'Acquisto On 'Big Brother 18'? This Might Not Be Her First Time On TV
With the spring finales of all of your favorite TV shows done and over, we can finally look to the future of summer reality television and all that it has to offer, which of course includes Big Brother. As with most seasons of the famed competition reality show, there are already cast members attracting attention, like the hair bow-loving strategist Bronte D'Acquisto. But who is Bronte D'Acquisto on Big Brother? And does someone with such a seemingly sweet demeanor stand a chance in what could be a house full of competition hungry roommates? If you're one of the many who have not been living under a rock for the past 16 years, you're probably already working on your Big Brother bracket for Season 18, which premieres on CBS on June 22.
It's easy to mourn the season's ending of all of your favorite prime time TV shows since, let's be honest, that's the best part of any weekday after long hours at work. Those other guys who claim to not half a TV are just dead to me. But allow Big Brother to take you back on another wild ride of reality TV, multiple days a week. The list of Season 18 houseguests is finally available to pick apart and study ad nauseam, which makes it possible for you to get into the heads of this season's competitors before the season even begins.
Not surprisingly, the houseguest list this season includes a little of everything, from a martial arts loving DJ to a clothing designer hipster. Oh yeah, and Bronte D'Acquisto, whose apparent love for all things '90s is already endearing enough to want to give her that $500,000 prize. OK not really, but let's give her a chance.
In addition to having gone to San Diego State University for Fine Arts, Bronte has done her fair share of modeling and TV appearances. The houseguest supposedly has a modeling profile with Model Mayhem, which suggests she's had her eye on television for a bit. Two of her biggest accomplishments are apparently TLC's My Collection Obsession and modeling for Wrangler Jeans. Obviously she's no stranger to a little attention, so the insane amount of cameras of Big Brother should do nothing to make her feel ill at ease. She also seems to have a penchant for hair accessories, further supporting the idea that D'Acquisto is not only used to attention, but obviously thrives on it.
Right now, she's working to become a mathematician (that's a thing, right?), but claims she is "bad with math in my head." But, truth be told, she seems to already have her game plan set to sort of play the other houseguests:
"I definitely feel that being sweet, nice, holding my tongue, being friends with everyone is gonna be a great strategy for me. It's gonna be the easiest thing to do. But at some point I do feel that I need to take more control or else people are gonna think they can just start putting me up as a pawn."
Bronte describes one of her favorite activities as partaking in a "walk to the mall to purchase more hair accessories", paired with two different photos of D'Acquisto with two different hair clip bows and brown lipstick reminiscent of everyone's makeup bag from the '90s. It's going to be fun to watch Bronte D'Acquisto in the Big Brother house.