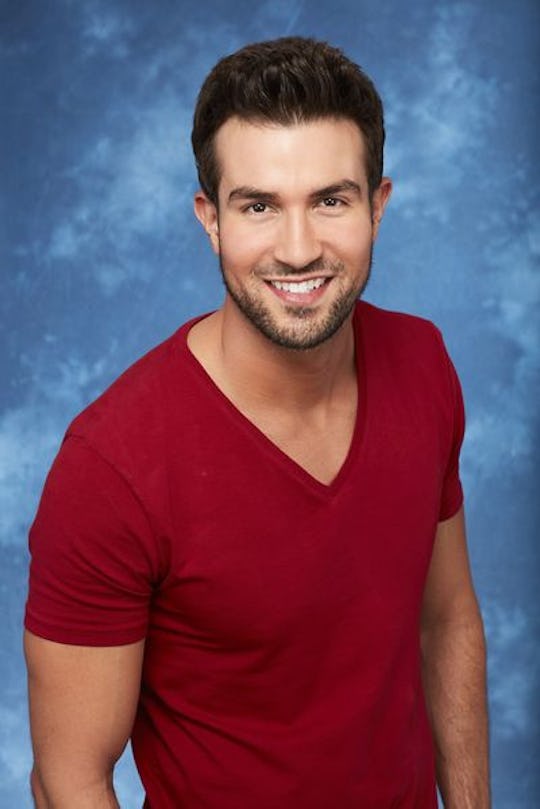 Craig Sjodin/ABC
Bryan Is A 'Bachelorette' Contestant Fans Should Keep An Eye On
Season 13 of The Bachelorette might have the requisite model or entertainer thrown in there (and also someone whose identifying factor is "tickle monster"), but there are noticeably more professional and successful men than usual, which is a welcome change. Especially common this season are those in the medical field, like 37-year-old chiropractor Bryan Abasolo. So naturally, fans are going to be asking, who is Bryan on The Bachelorette and I can't even blame them since he's obviously a dream boat.
But since he's also a grown adult with his life together, he's definitely going to be a contender for Rachel's heart and all of those coveted roses this season. But Bryan could still very well be the "sleeper villain" of the season. As in, he won't seem like it right away, but it'll eventually come out and be all too real.
According to Chris Harrison in an interview with Yahoo TV, Bryan (or dr.abs_ on Instagram) will be someone we see a lot of since he almost immediately catches Rachel's eye, but that doesn't necessarily mean he's going to be the best guy for her all season. "He is a very charming Colombian, Latin-lover type who swears he is ready to settle down with one woman, but we will see if he is really ready to take that big step in his life," Harrison said. So take that how you will, but maybe the Miami chiropractor really will have her best interests at heart.
In the Facebook Live video announcement where Harrison introduced and described each of the contestants for Season 13 of The Bachelorette, he described Bryan as "a good guy," which is of course a good sign, but maybe he was just throwing us off the scent. According to Bryan's Bachelorette bio, he's super into sports and cites bad table manners as a turnoff for a date, which is actually understandable.
So far Bryan does seem like a genuine guy and his Instagram lends some truth to that, with the photos he's posted of himself with female relatives or friends. In fact, the way Bryan loves his grandma is kind of amazing and adorable.
In his interview with Yahoo TV, Harrison did warn that Bryan may or may not be fully ready to settle down, but unlike some Bachelor Nation contestants, his social media isn't full of nights out partying. Instead, Bryan seems serious about his career and about remaining close to his family, which he and Rachel will have in common right off the bat.
It might be some time before viewers really get to know Bryan on The Bachelorette, but there's a good chance he'll stick around long enough for that anyway.