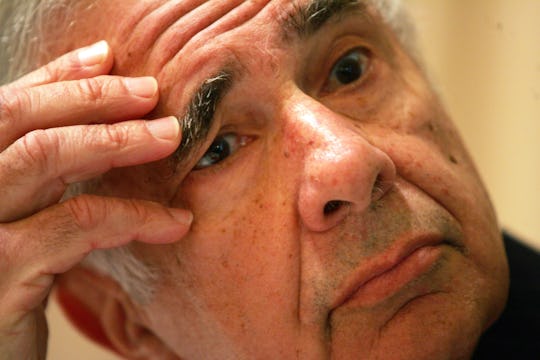 Michael Nagle/Getty Images News/Getty Images
Carl Icahn's Role In Trump's Administration Has Some Concerned
On the same day that former House speaker and unofficial Donald Trump adviser Newt Gingrich announced that the president-elect intended to ease off his explicit promise to "drain the swamp" of Washington, Trump's transition team revealed that a billionaire Wall Street investor would serve as Trump's special adviser on regulation. In the role, Carl Icahn, who was an early supporter of Trump's candidacy and donated generously to the cause, now stands to heavily influence the way in which his own lucrative industry is monitored. And because he will join the Trump team in an unofficial capacity, rather than as a federal employee, the 80-year-old chairman of his own self-named diversified holding company won't be required to relinquish his many business interests.
Gingrich's admission that Trump no longer wishes to employ (or adhere to, apparently) the anti-establishment "drain the swamp" mantra aimed at purging the government of corruption and insiders came after the president-elect appointed former Goldman Sachs executive Steven Mnuchin as treasury secretary and right before the public learned that a man thoroughly entrenched in the industry he will now help guide had secured the advisory position. "Carl was with me from the beginning and with his being one of the world's great businessmen, that was something I truly appreciated," Trump is quoted as saying in a statement on the pick, according to Politico. "His help on the strangling regulations that our country is faced with will be invaluable."
Icahn's net worth stands at $16.5 million, according to Forbes, and his business endeavors include forays into sectors like gaming, mining, food packaging, real estate, and fashion. He recently told CNBC that he believes it is imperative that the new administration effect change in regulatory governmental agencies, such as the Environmental Protection Agency, that he views as having overreached, but also said that he is "not against regulation," altogether, either.
In the statement announcing his new role, Icahn said that imposing some regulatory reform "will be a critical component of making America work again":
I am proud to serve President-elect Trump as a special advisor on regulatory reform. Under President Obama, America's business owners have been crippled by over $1 trillion in new regulations and over 750 billion hours dealing with paperwork. It's time to break free of excessive regulation and let our entrepreneurs do what they do best: create jobs and support communities.
To some, Icahn's appointment to a prominent advisory role in the Trump administration screams conflict of interest. In August, Bloomberg reported that he blamed EPA regulations for hurting the bottom line of two refineries he owns. And soon after Trump's unexpected election, he was involved in helping his old friend to select Oklahoma Attorney General Scott Pruitt, a vocal opponent of the EPA's basic mission, to head up the agency. When he steered Trump in Pruitt's direction, Icahn surely knew that getting "a key architect" of the legal battle against Obama's current climate change and global warming policies, according to The New York Times, at the helm of the EPA could only benefit his own personal business endeavors.
Which leaves very little indication that he will craft his urgings and suggestions in favor of the good of the American people as advisor on regulation. As Andrew Stoltmann, partner at securities law firm Stoltmann Law, told USA Today: "It's a little like asking the fox to guard the hen house."