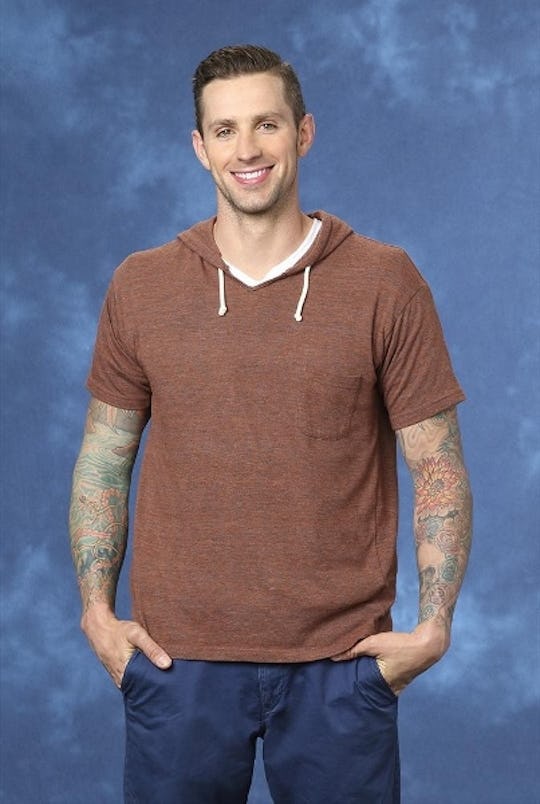 Craig Sjodin/ABC
Who Is Carl On 'Bachelor In Paradise'? The Florida Firefighter Is Also A Yogi
For this season of Bachelor in Paradise, we many former Bachelor and Bachelorette contestants coming back to find love and give the whole TV romance thing another go. But, not all of them can be Chad Johnsons or Caila Quinns (a.k.a., you remember them)... some of them are Bachelorette castoffs who barely lasted two weeks during their respective season. In this case, Carl King (that's his real name, by the way) is probably going to be someone you don't recall. But who is Carl King On Bachelor in Paradise? It's totally OK to ask that, since he barely lasted during Season 10 of The Bachelorette, but you'll definitely remember him once he reappears in Paradise.
There's no shortage of drama on Bachelor in Paradise. Shockingly, some couples are actually doing well — but the introduction of a certain (unknown) Bachelor could possibly throw all of that off. (I'm totally looking at you Carl.) Things aren't always smooth sailing in Paradise, and Carl's addition to the show will definitely prove that. But who is this guy? The producers brought him back for a reason, and just because he was eliminated in the second rose ceremony during Season 10 of The Bachelorette, doesn't mean that he doesn't have something to offer another woman, right?
Carl King will be in familiar company, though, as he was on the same season as Josh Murray and Nick Viall. Hopefully he doesn't cause anymore drama for those two, though, since they really just don't need it. Here's what you need to know about Paradise's newest addition.
He's A Firefighter
First and foremost, Carl King is a firefighter in Florida, and the 32-year-old is super proud of that fact (as he should be!). Although he seems to be into modeling and weight lifting, he seems to credit firefighting as being his dream career and is proud of himself for "Getting my career started at a young age and deciding to see the world early."
He Models, Too
I'm not sure if King was bit by the modeling bug before or after he appeared on The Bachelorette, but either way, it's another big part of his life these days. Some guys legit go on the show just for more exposure, but perhaps this was just a happy coincidence. Now he is signed with Wilhelmina modeling agency, so clearly this is something he's seriously pursuing.
He's Super Into Fitness
When you're a firefighter, you sort of have to be in shape. Lest we forget the firefighter challenge during JoJo's season, in which Wells almost died (and Grant, another firefighter, prevailed). Carl is more than just a gym-goer, though. According to his Instagram, he's also a yogi. So, strong and self-aware. Great combo for Bachelor in Paradise.
He Is Tatted Up
I don't know if having a lot of tattoos makes you a good or bad contestant on Bachelor in Paradise, but I do know that the other tatted up firefighter, Grant, is going to have some serious competition very soon.
Let's hope Carl King will last longer on Bachelor in Paradise than he did The Bachelorette. Two weeks — that's all you need to do, Carl.