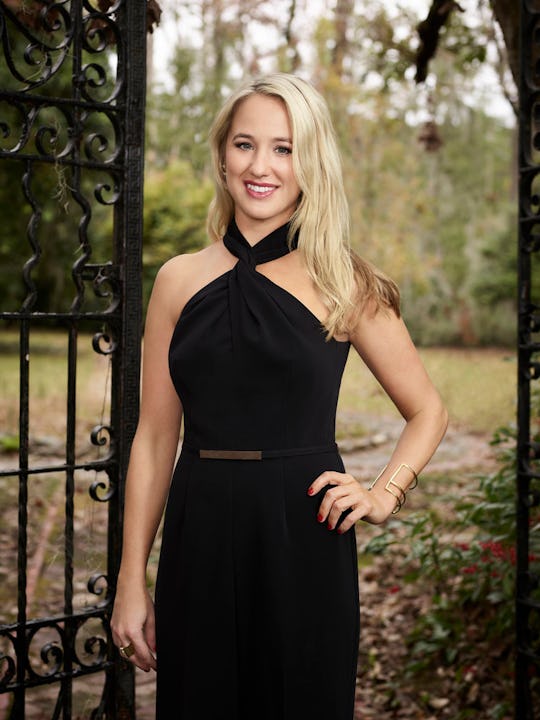 Virginia Sherwood/Bravo
This 'Southern Charm Savannah' Star Is A Southern Belle
Despite trying out life in the big city and traveling the world, Catherine Cooper ended up back home in Savannah, where she was born and raised. But since there are going to be plenty of relationship issues involving her as the season goes on, it's important to know who Catherine Cooper is on Southern Charm Savannah. Other than having the perfect first and last name for a soap opera or comic book character, Catherine is a true southern belle, complete with a high school boyfriend who keeps popping up to cause trouble and get in the way of the independence she craves.
According to Catherine's Bravo bio, though she's a southerner through and through, she also went to the Terry College of Business at the University of Georgia and interned for a publishing company in New York City, so she's not afraid of adventure. In the promo for the first season of Southern Charm Savannah, there isn't a whole lot of Catherine until the drama at the end of the trailer, which shows fellow cast member Ashley Borders accusing her of cheating on her on again/off again high school sweetheart boyfriend, Lyle. Despite having a career as marketing director at Dasher Management in Savannah and apparently attempting to settle down, it looks like there will still be plenty of drama on the new series to reach Catherine too.
In the promo, at the dinner where Ashley accuses her of cheating, instead of waiting for it to blow over, Catherine says, "If you're going to sit here and attack me, I'm going to literally f*ckiing freak out." So no one can say she doesn't have a backbone, especially when it comes to Ashley, who just might be the resident trouble maker on Southern Charm Savannah.
Unlike the rest of the cast, it looks like Catherine isn't big on social media except for her Instagram account, which she's still apparently chosen to keep private for now. Though with the start of Southern Charm Savannah, that might end up changing, since fans are going to want to know more about her than just what's presented on the show. Luckily, that sometimes boyfriend of hers, Lyle, has featured her a bit on his own Instagram, so we know she's out there.
Just like its predecessor, Southern Charm Savannah is going to be all about the drama between a group of people who might go way back, but who also butt heads on so much that it's hard to wonder how they've stayed friends all these years. What a time to be alive. Who else is getting excited?