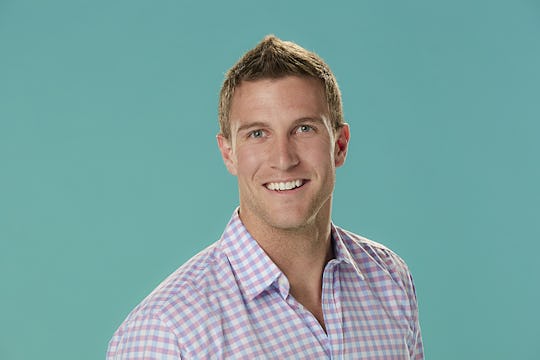 CBS
Who Is Corey Brooks On 'Big Brother 18'? He's Already Faced Some Controversy
Can you smell that in the air? It's the scent of dedicated reality TV and Big Brother watchers gearing up for yet another summer of intensely following the lives of 16 strangers living together. The kids can have their Real World, this is kind of a better deal. And already, there is news about the contestants, good and bad. So who is Corey Brooks on Big Brother? The Dallas baseball coach is already stirring up trouble with a mouth he can't keep shut.
Never mind that Brooks' Big Brother bio cites "getting sick bro pics" as a favorite activity, the Big Brother contestant couldn't come up with a personal motto for life, instead he used the famed "Life is like a box of chocolates. You never know what you're gonna get" from the movie Forrest Gump.
Twitter sleuths have found that back in 2011 and 2012, Corey Brooks allegedly wrote several anti-gay tweets, showing derogatory gay slurs. The alleged tweets themselves have since been taken down (big surprise), but not before Twitter user Hamsterwatch managed to take enough screenshots of Corey Brooks' supposed tweets to showcase homophobic language. The tweets may be a few years old, but that doesn't make them any less present for the Big Brother contestant or the internet.
Currently, Corey Brooks lives in a house full of guys' guys (think, a smaller fraternity of late 20-somethings) and likes to boast about his friendship to new L.A. Dodgers player Ross Stripling. Obviously when you're in the public eye, in this case as a houseguest on the sometimes intensive Big Brother, your life is out there to dissect and people are bound to judge the houseguest for his word choices from years before.
As a Big Brother houseguest, Corey Brooks expects his physically fit appearance to allow him an advantage, but it wouldn't be out of the realm of possibilities to assume that his mouth could eventually put him at a disadvantage.