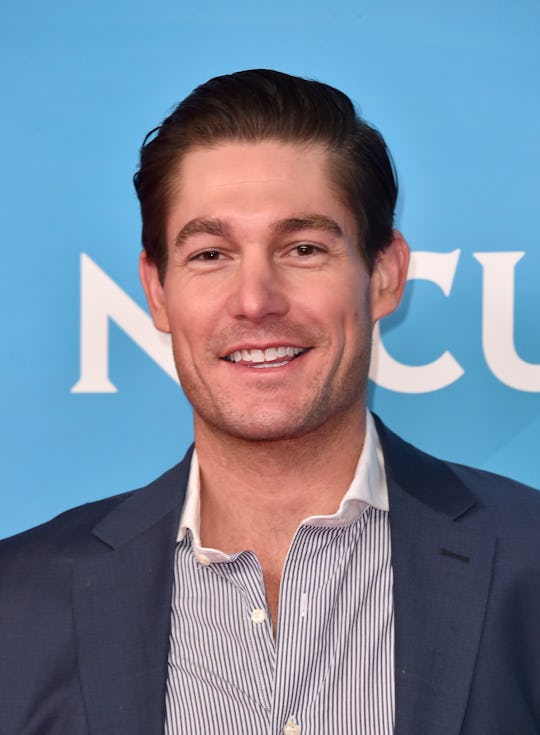 Alberto E. Rodriguez/Getty Images Entertainment/Getty Images
Craig Might Have A New Girlfriend To Introduce On 'Southern Charm'
Season 5 of Southern Charm opened up with a few memorable break-ups, including that of Craig Conover and Naomie Olindo. After years of dating and months of trying to work things out, the couple finally called it quits. Now that they seem amicable with one another fans might wonder: who is Craig dating now after Southern Charm? There were rumors of him with a mystery wedding date back in April, but since then, he's been seen with other women. So chances are that he's merely dating around. There is, however, one woman who keeps popping up on his social media. Could she be a new girlfriend for Craig — either now or in the future?
Craig recently posted a batch of photos on Instagram of himself with some of his Southern Charm castmates and a woman he seemed pretty chummy with. According to her own Instagram, she appears to be a model who splits her time between New York and Los Angeles and does her fair share of traveling in between. And while there aren't any photos of Craig on her Instagram, there are a couple of telltale posts that might link the two of them together in a more than casual way.
On June 5, she posted a photo of herself hanging out on a rooftop patio, seemingly alone. Days before, Craig not only posted about traveling to Connecticut, but then posted a photo which had a GPS stamp of Delaware, indicating that he was traveling south from somewhere in the Northeast. Given that this mystery woman was in Montauk, New York around the same time, it's entirely possible that the two met up for a rendezvous of some kind, meaning that Craig could be dating her.
Back in April, Craig spoke to Bravo about moving on from his relationship with Naomie. He said that despite having "the best of intentions," the two were unable to make things work in the end. He also revealed that since buying his own home and moving on from the relationship completely, he was ready to move on in the dating world as well.
"I've been having a blast, having fun, and it's nothing serious," Craig said at the time. "I don't know — I'm just happy. I hope [Naomie and I] can find what we had with the opposite of our personality match-ups because it really did make it impossible to co-exist." Craig also said that he was looking for "someone to kind of travel with" and who shares his interests. I'd say that this mystery woman, who does seem travel an awful lot, may fit into that description pretty nicely.
The important thing is that both Craig and Naomie have moved on from their relationship, which, as fans saw, hit some all-time lows during Seasons 4 and 5 of Southern Charm. Despite all of that, though, Craig told People magazine in May that he's happy for Naomie and her new boyfriend and had chosen to get back out there have fun himself since December.
"I have my crushes here and there, but I'm just trying to travel and keep my head clear. It's cool," he said. "I really enjoy getting out of Charleston and meeting new people and the blinders are starting to come off, I think." The star added that at the time that he was not planning to rush into anything major anytime soon.
According to Craig, as long as he finds someone who is strong in her convictions and can be herself completely, he's open to another relationship. We do know that he's dating for sure and having fun with it. But it is possible that he's already found someone to have fun with on a more regular basis.