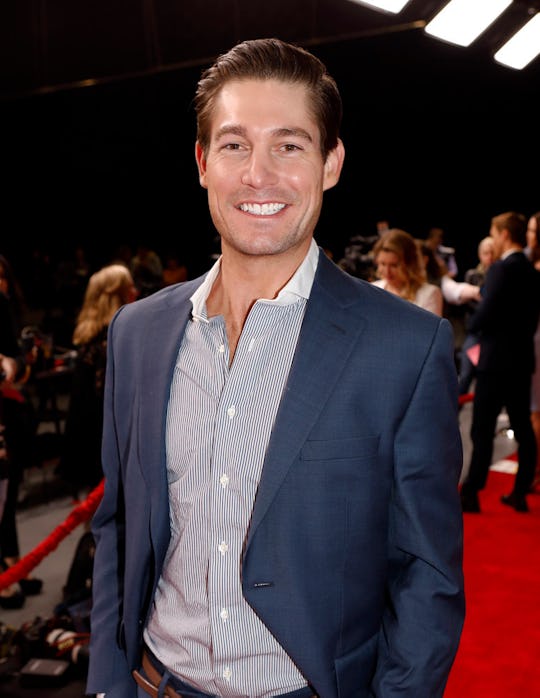 Evans Vestal Ward/NBCUniversal
Craig May Find A New Love Interest On 'Southern Charm'
Even though Southern Charm is not known by an alternative title of The Craig and Naomie Show, that's sort of what it feels like lately. Because of their breakup, as shown in Season 5 so far, fans have been given plenty of inside looks into Craig Conover and Naomie Olindo's former relationship. What might perk up some fans who are tired of hearing about their problems is that Craig might be moving on with someone else. But who is Craig from Southern Charm dating? It might just be wishful thinking, but fans have been speculating on whether or not Craig is romantically involved with a mystery woman who was featured on his Instagram recently and vice-versa.
Now it's true that Craig features plenty of different women on social media, but it definitely seems like there could be something special between him and Charleston-based event planner Sarah Bella Slagsvol. Back in February, the two posted photos with each other celebrating Craig being sworn in as an attorney and although there seemed to be more friends in attendance than just the two of them, they definitely seemed cozy in the photo. It would also work with the timeline of ending things with Naomie, since they broke up months before that.
Since the photos went up, Craig has liked several more of Slagsvol's posts on her profile. Unfortunately, he hasn't responded to any of his fans' comments about whether or not this is a new relationship for him, but since he also hasn't said no, Slagsvol might be Craig's new girlfriend.
If she is his girlfriend, Slagsvol might be good for him after moving on from a prolonged and seemingly tough relationship with Naomie. Slagsvol is the president and founder of rEvent, which according to its website is a nonprofit business dedicated to reusing items from all kinds of events and whose goal is to "minimize waste and maximize local reuse by repurposing post-party throwaway flowers and décor to the donor's elect charity." After events, the organization uses these items to make bedside bouquets for children's hospitals, victims of domestic violence, veterans, and senior citizens. According to what looks like Slagsvol's LinkedIn profile, she's also worked as an event planner for Elle as well.
If Craig really has moved on from Naomie, it may be for the best. About seven months ago, the couple decided to call it quits and when Southern Charm returned for Season 5 in April, fans got to see how they've adjusted to being exes while also remaining part of the same social circles. It hasn't always been easy: Craig and Naomie have been forced to face each other on more than one occasion throughout the season so far, which also might help explain why staying broken up is best for them both right now. So if Craig is in a relationship with someone else now after filming Season 5, it probably means that things really are over between him and Naomie for good and that he's managed to move on.
Unfortunately, Craig hasn't publicly admitted to being in a relationship just yet. Even on Instagram, it's hard to say for certain if he and Slagsvol are just good friends or something more that doesn't necessarily warrant a title like boyfriend and girlfriend. For now, all fans can do is speculate and the hope that somehow, Craig and Naomie can find a way to be friends since being strictly exes clearly isn't working for their dynamic on the show.
Check out Romper's new video series, Romper's Doula Diaries:
Watch full episodes of Romper's Doula Diaries on Facebook Watch.