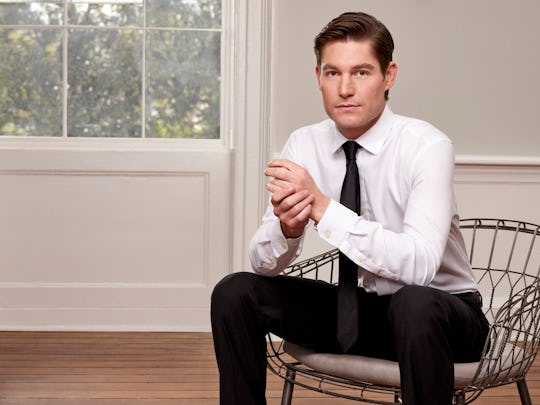 Rodolfo Martinez/Bravo
Could Naomie Olindo & Craig Conover Reconcile On 'Southern Charm'?
Breakups are never easy, but try breaking up with someone you have to film a reality TV show with after the fact and things get even more complicated. Unfortunately, that seems to be the case for some of the core relationships on Southern Charm that appeared to be intact at the end of Season 4. That being said, it's hard to totally give up hope, so are Naomie Olindo and Craig Conover back together on Southern Charm? The past couple of seasons showed the progress of their relationship and they really did seem like they were endgame as far as Southern Charm is concerned.
But following the Season 4 reunion over last summer, they apparently could no longer make their relationship work. And seeing as how neither of them have talked about the other or posted about each other on social media for a while, Naomie and Craig are more than likely still broken up. As hard as that might be for some fans to handle, especially since they're not the only couple no longer together on the show this season, it doesn't look like it's going to be changing any time soon. There is, however, hope that the two can rebuild the friendship they shared before they fell in love during Season 3.
Editor's Note: The Instagram post has since been deleted.
"There's no reason we shouldn't be friends," Craig recently told The Daily Dish. "I still love the girl to death. She's great." But, he admitted, it's been hard to see her in the same social circles and friend groups as him in Charleston. "Usually when you break up with someone, the goal is to not see them anymore, the goal is to not constantly have to deal with them," he added. "But Charleston's such a small town, and Naomie and I are intertwined in the exact same friend groups, like all of them." He went on to say that being around each other so soon after their breakup "was tough for a while," but that in the end, it was what was best for them both.
In the interview, Craig cited "very fundamental" differences between them that were a part of what led to their breakup. He also said that there was no big event or betrayal that spurred their split, but rather the mutual realization that things wouldn't change between them and that they'd given it their best effort together. Unfortunately, that sounds pretty final, so if you happened to love them as a couple on Southern Charm, you're going to be out of luck as far as a reconciliation is concerned.
In fact, it looks like the majority of their story for Season 5 is going to be about their breakup and inability to make their relationship work, despite trying time and again. And even though Naomie is more of a recurring cast member, I highly doubt she's going anywhere. She and Craig still run in the same circles in Charleston and still share pretty much all of the same friends, so even though they've split up, viewers will still get to see them navigate single life separately.
Editor's Note: The Instagram post has since been deleted.
It might be hard for some fans to come to terms with the breakup being very much real, but then again, Craig and Naomie were never shy about the more difficult parts of their relationship. At the time of the Season 4 reunion, Naomie told Bravotv.com, "I can't tell you how many messages I get every day from people thanking me for not pretending things were perfect and for showing the raw, real side of things."
Southern Charm Season 5 is likely going to show more of the raw side of their relationship, but much like the show aired the beginning of their romance, it's going to give fans a look into how and why everything ended. And for right now, it looks like things are going to stay this way.
Check out Romper's new video series, Romper's Doula Diaries:
Watch full episodes of Romper's Doula Diaries on Facebook Watch.