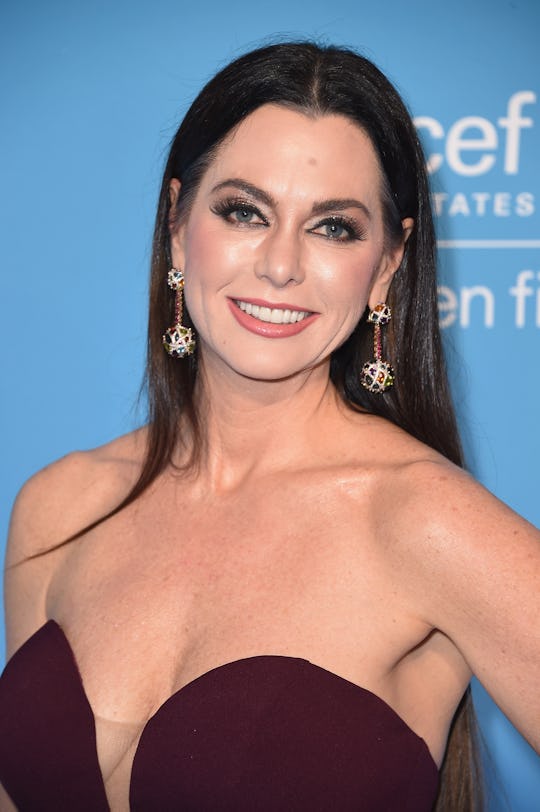 Michael Loccisano/Getty Images Entertainment/Getty Images
Get To Know This 'Real Housewives Of Dallas' Newcomer
Another season, another new cast member or two to round things out and help stir up trouble, right? At least, that's what might inadvertently happen when D'Andra Simmons joins the Real Housewives franchise. But who is D'Andra Simmons on Real Housewives of Dallas? The reality show newcomer already has a connection to the series by way of both LeeAnne Locken and Cary Deuber who don't get along too great together.
Throwing a mutual friend into the mix is sure to ignite some new dramatic storylines for Season 2 of Real Housewives of Dallas, but aside from being besties with two cast members, there's a lot more to D'Andra. According to her intro video on BravoTV.com, she lives in "the Beverly Hills of Dallas" and is married to retired Master Sergeant in the US Air Force, Jeremy Lock, who is also a photojournalist and has won the award for Military Photographer of the Year seven times over. Impressive!
But before you think this new real housewife is all about fancy parties and luxurious trips (which she is, but that's not all), D'Andra also has her own business ventures. In 1992, her mom Dee founded Ultimate Living, a company which produces nutritional supplements, and D'Andra used the company as a jumping off point for her own natural makeup, Hard Night Good Morning.
Needless to say, D'Andra is still super close to her mom and their relationship is kind of mother/daughter goals. Aside from LeeAnne, who was actually in her wedding, and Cary, who she already has a lot of fun with, her mom seems to be high on her list of favorite people. Here's to hoping Mama Dee puts in a few appearances on The Real Housewives of Dallas this season.
Besides running her own business and helping her mom run the family company, D'Andra is a former bodybuilder, so if anyone tries to throw some punches this season, I'm pretty sure she'll be able to hold her own. Judging by her Instagram, though, she definitely has a soft spot when it comes to her two dogs, Gypsy and Dixie.
D'Andra also appears to have a good relationship with hubby of three years, whose photography career affords them many a road trip, including camping. Can you imagine any Housewife camping? I can't, which is why one of the newest Real Housewives of Dallas cast members is that much more intriguing.
Her tagline this season is "I started from a Dallas dynasty, but I'll finish with my own empire" and in D'Andra's case, it seems to be pretty accurate. Can't wait to see where her storyline goes!