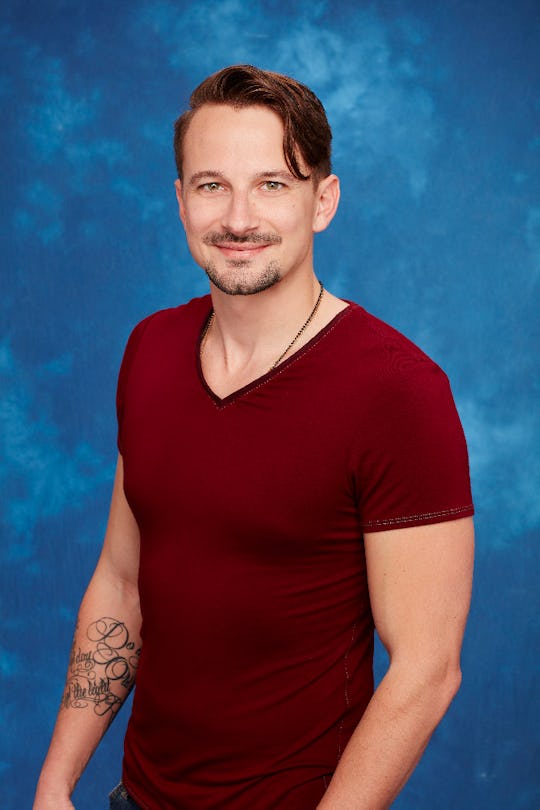 ABC/Craig Sjodin
Who Is Evan Bass On 'The Bachelorette'? The Single Father Of 3 Protects His Kids
Spring appears to have finally sprung, guys, and you know what that means? Flowers and sundresses and pedicures... and a new season of The Bachelorette on ABC. We all remember JoJo Fletcher from the last season of The Bachelor with Ben Higgins, also known as the One Who Got Away. Well, don't expect JoJo to be crying for too long — she's about to have her choice of 26 different men on her own season of The Bachelorette, which airs on May 23. ABC recently released the list of contestants, and one caught our attention right away. Who is Evan Bass and what makes him such a stand-out?
Why did Evan catch our attention so quickly, you ask? Well, there are two reasons. First of all, this Nashville resident has a fairly interesting job. Hold on to your seats: Evan is an erectile dysfunction expert. That's right: Evan, according to his Instagram account, is "dedicated to men's health and restoring intimacy in relationships." I think I see someone's star on the rise.
While Evan may be an expert on keeping the old plumbing working in the bedroom, don't necessarily expect him to be spouting off about doing the wild thing on the show too often. Because Evan is also a protective single father of three.
(Before we continue, I would like to point out that Evan looks like the love child of Joseph Gordon Levitt and Heath Ledger. Moving on.)
Evan has, thus far, successfully kept his three sons away from social media, which could get harder once The Bachelorette kicks back into high gear on May 23 at 9 p.m. ET. According to host Chris Harrison,
[Evan] is a really decent guy and JoJo likes him a lot. He is a single father raising three boys while running a chain of clinics. He is very normal and down-to-Earth. He is used to the real world of working and making lunches for the kids compared to the puffed-up party guys. But will that ultimately be something she is interested in?
You know who is interested in this hard working single dad? Fans on Twitter. Perhaps it's the heretofore unheard of combination of single dad, erectile dysfunction expert and picky dater who describes his "deal breakers" in a girl that has everyone buzzing for better or worse. In his Bachelorette bio, Evan listed his "relationship deal-breakers" as:
Girls with chipped nail polish, girls who talk too much, narcissists, clingers, girls who have serious food allergies
In other news, Evan cites Home Alone and Christmas Vacation as two of his favorite movies (love), and if he could live in anyone's head for a day, it would be Donald Trump (don't love so much).
Evan will certainly keep things interesting on the set of The Bachelorette. The real question will be... is JoJo ready to become an instant stepmom to three little boys (And perhaps more importantly: What's Evan's problem with chipped nail polish?)