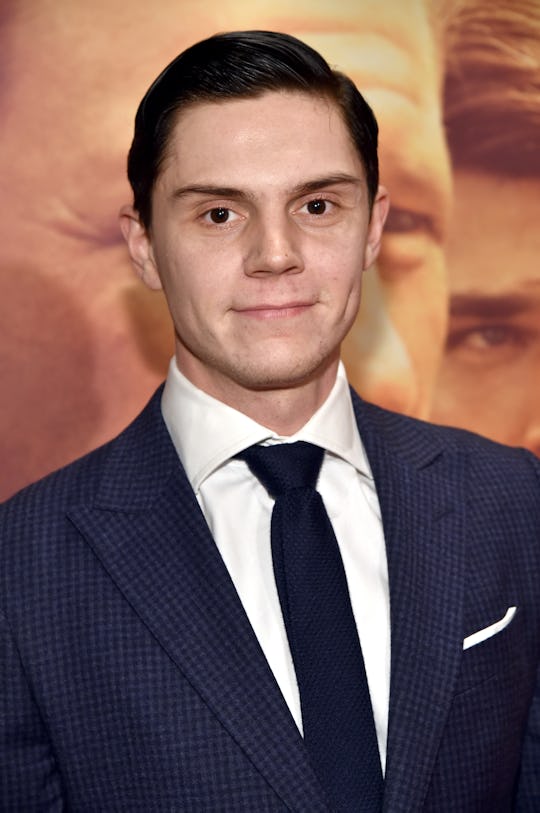 Mike Windle/Getty Images Entertainment/Getty Images
Who Is Evan Peters On 'AHS: Roanoke'? He Is Finally Joining Season 6
The time has come, American Horror Story fans. This season of AHS: Roanoke has taken an interesting approach to introducing characters. Some of the actors that we've grown to love (Lily Rabe, for example) are telling the story. Other actors — like Sarah Paulson, Cuba Gooding Jr., Kathy Bates, Angela Bassett, and others — are showing the story. The only issue is, there is one main ingredient missing: Evan Peters. The actor is beloved in the series, but has yet to show up on Season 6. Until Wednesday night. So, who is Evan Peters on AHS: Roanoke? Ryan Murphy teased the actor's arrival, but didn't give away too much.
On Wednesday, prior to the airing of the night's episode, creator and producer Ryan Murphy tweeted something that told viewers that Evan Peters — who has been very noticeably missing from this season thus far — would be making his "season debut." Murphy didn't say who he would be playing — which was frustrating, fans obviously want all the answers, and they want them now. But, something important to note, is that Murphy did say who Peters wasn't playing. "A producer," the tweet read. So, if that was one of your theories, throw it out the window and into the bonfire that Kathy Bates' character seems to be drawn to.
One strong theory that explained Peters' absence was that he was a character behind the camera — a producer for the documentary documenting what the real characters were going through. But, Murphy seemed to deny that was the case in his tweet. So, what does that mean for Peters' character.
Well, if we want to play the semantics game, Peters could still be involved in the documentary, but maybe he's a cameraman. Or the director. Or a makeup artist. Who knows. Perhaps Murphy is trying to pull a fast one on fans, making them think that Peters isn't involved, only to reveal that he is indeed involved in the documentary. If that is the case, Murphy may think he is pulling one over on fans, but they'll figure it out.
The other option is that Peters is playing someone in the dramatization. Some fans think he is the pig man, which could very well be revealed on Wednesday. Or, perhaps he is someone we don't know yet. Could he be the man who built the haunted house? Or is he completely unrelated to the mystery in Roanoke? Time will tell, since Murphy's tweet isn't giving us much to go off of.