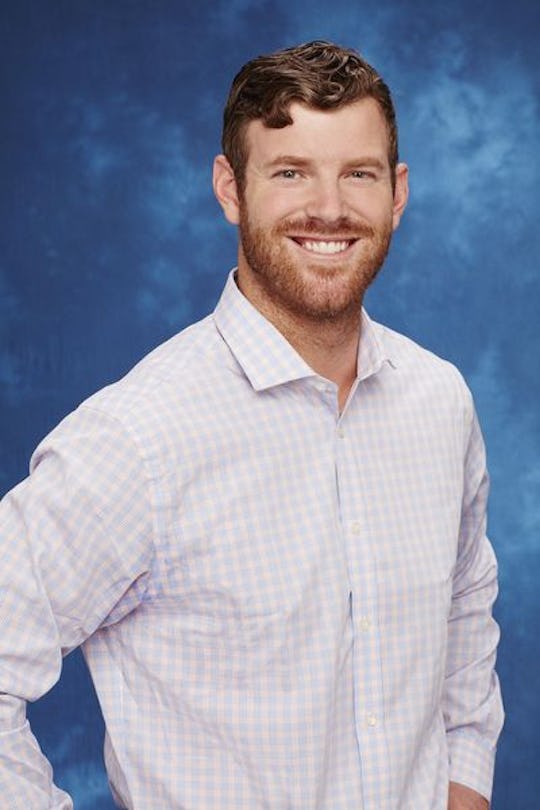 Craig Sjodin/ABC
Who Is James Taylor On 'The Bachelorette'? No, Not That James Taylor
Get ready to hear many a James Taylor joke about this guy – though I'm sure that for as many as there will be online, he's heard more in his life. This specific James Taylor is a contestant on this season of The Bachelorette but like his namesake, he's also a musician – hence the confusion. Rumor has it James showcases his skills in the premiere episode, but is there more to this guy than musical prowess and a familiar name? Who is James Taylor on The Bachelorette?
Music definitely seems to be a huge part of his life. His Instagram is full of little snippets of his original songs, including one he wrote just for Bachelorette JoJo. He goes by James McCoy professionally to distinguish himself from any competitors, but despite his dedication to his tunes, it doesn't look like music is his main career. While he lists himself as a singer/songwriter on his Bachelorette bio, it has also been reported that he works as a sales rep for ABC Home & Commercial Services, though his LinkedIn is no longer active and he's not listed on the company's Meet the Team page.
Any other career prospects aside, it looks like music is James Taylor's raison d'etre.
His love for music is clear even going back to his college student profile. James attended Harding University as a Public Relations major and he had this to say about himself:
My name is James Taylor, but in the music world that name is already taken, so I go by James McCoy. In years past I played country music across the state of Texas by myself, and with the Redmond Road Band. Not so long ago, I found myself working for a producer who made all kinds of music from all different genres - and loved it. This has been my motivation to record and produce others, as well as diversify my own music all the way from country to R&B. Everything you hear is original, and one day, I hope to produce, sing or write at least one song that makes it to the top. Hope you enjoy listening to my music as much as I like making it.
Just in case he can't woo JoJo with his musical expertise, he can woo her with tales of his home state Texas, where they're both from – though James might have a tough time competing against the other Texas-based musician in the group, Luke Pell. Even if his guitar strumming isn't enough to spark something in JoJo's heart, singing some notes on reality television might garner James some professional attention.