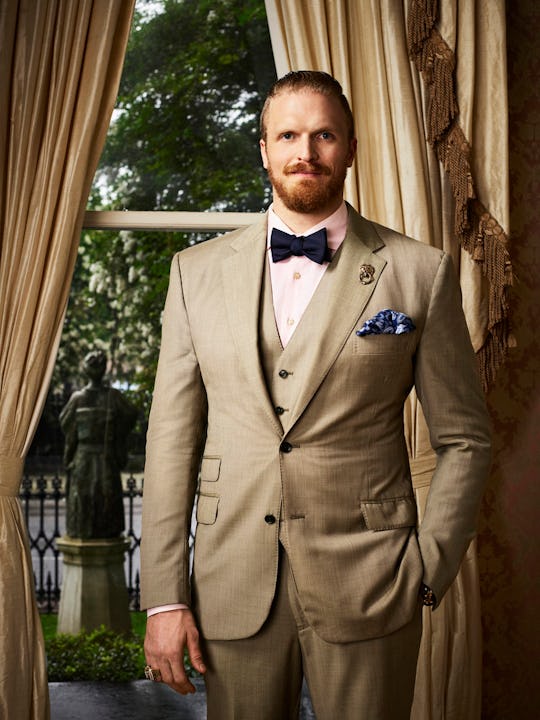 Virginia Sherwood/Bravo
Jeff Charleston From 'Southern Charm New Orleans' Has Strong Ties To The NFL
In an age where it's virtually impossible to escape reality TV, Bravo has taken full advantage of that and continues to churn out juicy new shows based on pre-existing shows. For Southern Charm, that meant a second version that took place in Savannah, Georgia and now premiering on April 15 is Southern Charm New Orleans. The cast includes a few new faces, but you might find yourself wondering, who is Jeff Charleston on Southern Charm New Orleans?
Some fans might already recognize the non-New Orleans native as a former defensive end for the New Orleans Saints. He played with the NFL team from 2008-2011, when he made the brief switch over to the Tampa Bay Buccaneers, which he was let go from shortly after signing and before he could play any games with the team. During his time with the Saints, however, Jeff did help the team bring home a Super Bowl win and remained in New Orleans following his NFL career, despite originally being from the north rather than a southerner like the rest of the cast of Southern Charm New Orleans.
Jeff's Bravo bio says that now that football is behind him, Jeff is having a hard time trying to figure out how to move forward, but his Instagram tells a different story.
On his Instagram, it says that Jeff is a USAW certified coach for weightlifting, so he's definitely been staying in top physical form since officially retiring from football a few years ago. He also recently posted a pair of shoes with the caption announcing: "Finished my USAW Olympic Certification this weekend and got my first pair of Olympic weightlifting shoes." This could mean that he's looking for a way to help train Olympic athletes rather than compete himself. Either way, it's a big deal and means that he can continue as a professional athlete in a way.
Other than his weightlifting goals, Jeff is married to Reagan Charleston, who he met at a Saints game in 2009 and by all accounts, they seem perfect for each other. Shortly before his career ended with the NFL, Jeff partnered with his wife as her luxury jewelry line grew and together they work on their growing business. "The beauty of the NFL lifestyle is that if you plan and prepare properly, you will have the flexibility and resources to embark on many journeys after retirement," Reagan said in a joint interview with CynthiaZordich.com. "The NFL teaches you, as well as your spouse, to adapt to varying circumstances and unforeseen changes. It prepares you for life in a way that other careers do not."
Reagan's jewelry line is probably how the couple continues to live in such southern luxury, but Jeff's plans for his own future seem very promising. Chances are, viewers will get to see him explore more of his athletic future on Southern Charm New Orleans this season. But they'll also get to see him as the dedicated husband and doggy dad that he is. They have what appears to be at least three dogs, one of which is missing an eye but is still just as adorable as any pup I've ever seen. They're sure to make an appearance or two this season though, especially since Jeff has referred to them on Instagram as their "kids."
Even though a big part of Jeff's story this season might be about trying to figure out where he fits in right now or what he should do now that the NFL is behind him, it definitely seems like he has some major plans in the works. I mean, he has a freaking Super Bowl ring. Regardless of what happens next, he's already accomplished so much.
Check out Romper's new video series, Romper's Doula Diaries:
Watch full episodes of Romper's Doula Diaries on Facebook Watch.