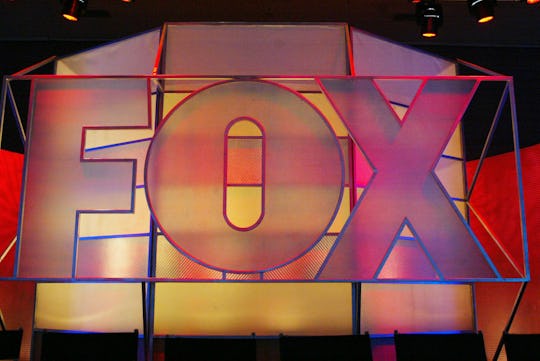 Frederick M. Brown/Getty Images Entertainment/Getty Images
Fox News Correspondent Claims She Was Fired After Using Hotline
Things aren't exactly looking up for one of the biggest news networks at the moment. Fox News has been touting its harassment hotline throughout recent allegations of sexual misconduct by well known male employees, the general wisdom being, if a woman feels threatened or discriminated against, she can simply contact the harassment hotline and... feel protected again, I suppose. According to former Fox News Radio reporter Jessica Golloher, however, that's allegedly not how things worked for her. In a recent lawsuit filed in New York, Golloher claimed that the harassment hotline was allegedly being used "to paint targets on the backs of employees."
UPDATE: In an email to Romper, a Fox News spokesperson reiterated statements the network had previously disseminated, noting, "Jessica Golloher's claims are without merit. Her allegations of discrimination and retaliation are baseless. We will vigorously defend the matter."
UPDATE, May 5: The lawsuit filed against Fox by Golloher states that she emailed Michele Hirschman, who was identified by Fox as an independent investigator into harassment claims at the network. According to the lawsuit, Fox emailed employees telling them they could contact Hirschman or the harassment hotline should they have allegations they want to report. Golloher reportedly emailed Hirschman and did not call the hotline. Still, she alleges that she was fired after emailing Hirschman about alleged harassment she had experienced. Romper regrets the lack of clarity.
EARLIER: Romper reached out to Fox News for comment regarding the allegations and is awaiting a reply.
Reuters reported that Golloher filed her lawsuit in New York state court with the same law firm that Fox News — a division of 21st Century Fox Inc. — retained last year to deal with an internal probe of several harassment complaints, Paul, Weiss, Rifkind, Wharton & Garrison. Golloher, who has worked at Fox since 2008 and was most recently covering the news from the Middle East and North Africa, claimed that the network allegedly fired her within 24 hours after filing a sexual discrimination complaint to the hotline by email. Golloher alleged she was told she would be losing her position as of August due to "budget cuts," but insisted that she had been in meetings with supervisors prior to her April 17 email to the hotline, in which it allegedly appeared that she would have continued employment.
In a statement to several outlets, a representative for Fox News said:
[Golloher's] allegations of discrimination and retaliation are baseless. We will vigorously defend the matter.
According to BuzzFeed, Douglas Wigdor, the lawyer representing Golloher as well as 19 other Fox employees, filed the lawsuit, which read in part:
Simply put, any purported desire on the part of Fox to clean up its culture and actually encourage employees to come forward with complaints about discrimination in the workplace is nothing more than a move to salvage its reputation, as illustrated by the immediate and severe retaliation Fox took against Ms. Golloher following her protected activity.
Golloher claimed in her lawsuit that, despite the fact she was based in Moscow during the 2014 Sochi Olympics, a London-based male reporter, Simon Owen, was allegedly brought in to cover the games, and Golloher was allegedly reduced to acting as his assistant:
Instead, shockingly, Ms. Golloher was degraded and humiliated when essentially, Fox forced her to work as Mr. Owen's assistant and was told to simply "piggyback" onto and "defer" to whatever Mr. Owen was doing or needed.
The former Fox employee also alleged that she had suffered through a history of sexist comments, and that one male Fox reporter had allegedly treated her as a "vapid, unintelligent female reporter" on a consistent basis.
Golloher's lawsuit is the latest in a deluge of complaints and lawsuits against the beleaguered network; The O'Reilly Factor's Bill O'Reilly, once the network's shining star, recently resigned amid a series of allegations of sexual impropriety last month, though he denied all claims against him, calling them a smear campaign. A total of 11 former and current non-white Fox employees are proposing a class action lawsuit, claiming they were mocked and humiliated at work (a representative for the network called the lawsuit "meritless and frivolous," in a statement to The New York Times). And network chief Roger Ailes resigned last year after former Fox anchor Gretchen Carlson sued him for sexual harassment. The suit was settled out of court for $20 million.
This latest allegation, whether true or not, only serves to complicate things for the network even further.